Slim Cat 6 Cables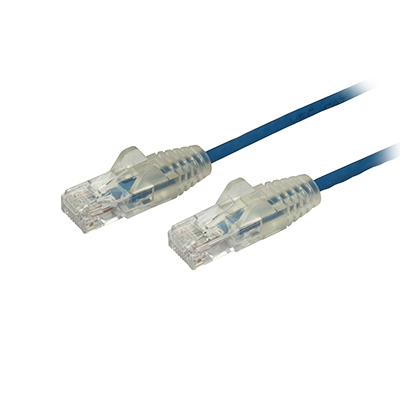 Slim Cat 6 Cables
Our slim Cat6 Ethernet cables deliver reliable Gigabit network connections in high-density data center applications. The cables are 36% thinner than standard networking cables and enable flexible cable runs around corners, in crowded network racks and closets, and through cable-management panels.
All of our slim Cat6 cables meet the ANSI/TIA-568-C.2 standard for Patch Cord Performance.
Für unsere komplette Auswahl an Slim Cat 6 Cables besuchen Sie bitte unsere europäische Seite.
Anzeigen 1 bis 10 von 14 Ergebnisse