You are about to be transferred to our European e-commerce site
To complete your purchase you will be transferred to our EU website, which has an even greater....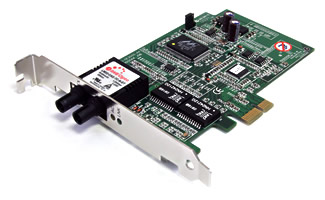 Gigabit Ethernet Products
Gigabit Ethernet
We make it easy to implement or integrate GigE technology, with a wide selection of Network Cards, Media Converters and SFPs designed to provide maximum reliability and versatility

Gigabit Network Cards
Our Gigabit Network Cards adapters offer a simple way to add a direct connection to a GbE network from a desktop or laptop computer.
View all

Gigabit Media Converters
Our Gigabit Media Converters make it easy to create compatible connections between devices, and deliver maximum reliability for optimum network performance.
View all

Gigabit SFPs
Our Gigabit SFPs help create versatile solutions for network applications that require maximum reliability and scalability.
View all
For our complete
Gigabit Ethernet Products
selection, please visit our
European
site.
Viewing 6 Results (All)
Sort:
Newest
|
Price
|

Alphabetically