You are about to be transferred to our European e-commerce site
To complete your purchase you will be transferred to our EU website, which has an even greater....
USB Card Readers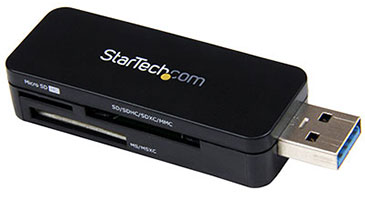 USB Card Readers
Our USB 3.0 memory card readers supports many common card types such as CompactFlash®, SecureDigital® and MemoryStick® cards and much more.
With a single USB 3.0 connection, users will be able to quick access and transfer data to and from the high-capacity memory cards.
For our complete USB Card Readers selection, please visit our European site.
Viewing 1 to 10 of 13 Results