You are about to be transferred to our European e-commerce site
To complete your purchase you will be transferred to our EU website, which has an even greater....
Sit-Stand Workstations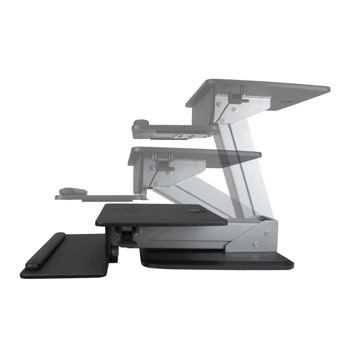 Sit-Stand Workstations
Instead of adapting to your environment, adapt your environment to you. Our sit-stand workstations help you to eliminate the health concerns linked to sitting in a chair all day, while creating highly functional workstation.
Our line of sit-to-stand workstations feature:
Standing workspaces for increased ergonomic health
One-finger sit-to-stand adjustment for increased flexibility
Optional monitor mounts to free up desk space
For our complete Sit-Stand Workstations selection, please visit our European site.
Viewing 10 Results (All)