Audio/Video

StarTech University offers computer enthusiasts and IT professionals a chance to learn more about new technologies and innovations in the IT world. Take some time to review the material, then pass the exam to earn your printable certificate for each course.
Course 3: Audio/Video
Chapter 3: Common Applications
Digital Signage
The increasing popularity of Digital Signage configurations is due in large part to the convenience and cost-effectiveness it offers in a wide variety of environments. Providing a centralized and often automated way to update messages, digital signage eliminates the waste and cost generated by conventional signage (i.e. paper), and provides administrators with an easy way to make changes to content "on the fly".
Point-of-Sale (POS)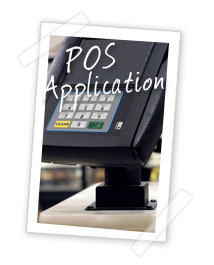 The technologies used in Point Of Sale applications have evolved drastically, allowing for a broader and more convenient operating experience. Convergence technology allows for different devices to be used in harmony, providing more information from a variety of sources such as bar code readers and cash registers as well as Local and Wide Area Networks.
Medicine
Convergence technology in medicine is becoming increasingly prominent as the capabilities and uses of high definition imaging advance. The added depth and clarity provided by HD imaging are beneficial to surgical and diagnostics applications, allowing for a more precise image than what was available even five years ago.
Security
The use of Closed Circuit TV for surveillance allows for monitoring to be done remotely; to perform this function, cables, as well as other devices used to direct the broadcast signal to a central location are used. Recent uses of convergence technology include networking the broadcast signal, allowing for a wider distribution of monitored content.
Education
In a classroom setting, the introduction of A/V technology incorporates audio broadcast and video display for a more immersive learning experience. Examples include everything from web-ready student desks, to entire lessons being displayed on a central screen, which can then be saved electronically for convenient reference at a later time.
Home Users
The value of converters, extenders, splitters, switches and cables is readily seen in consumer applications, thanks in large part to the increased capability of modern displays and audio devices, as well as the growing popularity of home theater applications.
Chapters:
Chapter 1: Introduction to A/V
Chapter 2: Common Technologies
Chapter 3: Common Applications