Support
Product Support
Need help with your StarTech.com product? Many product questions can be resolved by downloading the latest drivers or by following the steps outlined in our Product Support FAQs.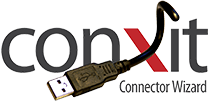 Need Help Finding Just the Right Connector?
Find the connectivity part you need in 2 easy steps
TRY IT NOW
Resources
Innovative Tools and Resources to help you identify, find, get and use the right connectivity part
Resources
Can't find the answer to your question?
Talk to an Advisor. We are always ready to assist you with any questions you may have.