You are about to be transferred to our European e-commerce site
To complete your purchase you will be transferred to our EU website, which has an even greater....
Mobile Racks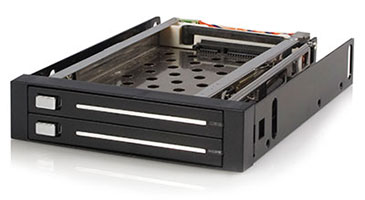 Mobile Racks/Hard Drive Backplanes
When managing multiple hard drives, our hot-swappable mobile racks/HDD backplanes offer the ideal solution for dependable, convenient performance. We offer a comprehensive range of removable storage solutions, including drive caddies, multi-drive mobile racks, drive rack accessories and more!

For our complete Mobile Racks/Hard Drive Backplanes selection, please visit our European site.
Viewing 20 Results (All)