250 Watt ATX Replacement Computer PC Power Supply
Replace or upgrade to a 250W power supply for a standard ATX computer
Features
Maximum output power of 250 watts

High quality connectors provide minimal resistance and enhanced electric conductivity

High-Flow fan provides efficient cooling for the system and power supply
More Features . . .
Superior EMI/RFI power filtration system provide low noise/ripple for super clean and stable power to all system components

Quad Protection Plus: Short Circuit Protection, Over Voltage Protection, Over Load Protection, Over Current Protection, and No Load Operation.

ATX version 2.03 and ATX12V compliant

Rear power cut-off switch

2 years warranty
Prices may be lower from Resellers:















Retailers

Government/Education




Find a Reseller near you
ID: ATXPOWER250
In stock: ?

USA: 2  |  Canada: 0
A reliable upgrade or replacement power supply for desktop PCs.
This StarTech.com power supply offers an upgrade or replacement to a variety of Intel or AMD-based ATX desktop computer systems. Compliant with the industry standard ATX specification and using the standard ATX form-factor, this power supply (PSU) can be used as a replacement in a variety of popular OEM desktop systems.
Conforming to ATX revision 2.03, this power supply features a 20-pin ATX power connector and 6-pin AUX power connector, for support for older, legacy computer systems, as well as some newer, low powered systems with it's ATX12V connector. High quality components and a built in 80mm cooling fan lend to a durable and reliable power supply, while being backed by StarTech.com's 2 year warranty and free lifetime technical support.
The StarTech.com Advantage
Designed and built with high performance components and connectors for extra long life and maximum system performance
Long-life transformer and built-in short-circuit protection
The temperature controlled smart fan cools your entire system while the EMI/RFI power filter reduces noise/ripple
Applications
Replacement for standard 250W ATX12V Power Supplies
Replacement Power Supply for Bestec ATX-250-12E
Compatible with following eMachines A-Series Model:
A26EV17F
Compatible with following eMachines C-Series Models:
C1641, C1844, C1904, C2160, C2280, C2480, C2684, C2685, C2825
Compatible with following eMachines D-Series Models:
D2046, D2244, D2246, D2266, D2346, D2386, D2586, D2685
Compatible with following eMachines H-Series Models:
H2341, H2482, H2542, H2602, H2615, H2642, H2825
Compatible with following eMachines S-Series Models:
S1642, S1862, S1940, S2482, S2485
Compatible with following eMachines W-Series Models:
W1500, W1640, W1700, W1800, W2040, W2047, W2060, W2247, W2060, W2247, W2260, W2646, W2686, W2785, W2958, W4682, W4065
Compatible with following eMachines T-Series Models:
T1140, T1150, T1220, T1221, T1300, T1360, T1440, T1600, T1740, T1742, T1840, T1842, T1860, T1862, T1980, T2040, T2042, T2080, T2082, T2085
T-Series (cont'd):
T2200, T2200SE, T2240, T2245, T2260, T2341, T2385, T2460, T2482, T2484, T2542, T2596, T2605, T2615, T2625, T2642
More T-Series:
T2672, T2682, T2692, T2698, T2778, T2792, T2825, T2865, T2882, T2895, T4060, T4080, T4170, T4480, T4510, T4511, T4697
Compatible with following Gateway Models:
DX100, B330
Product Numbers
| | |
| --- | --- |
| Dell Harmony | A0241815 |
| TechData Dis | 10920190 |
| ASI Distribution USA | 82904 |
| D and H | ATXPOWER250 |
| Ingram Micro USA | 064377 |
| Synnex US | STA-ATXPOWER250 |
| UPC Code | 065030782500 |
Warranty Information
Warranty
2 Years
Hardware
Fan Bearing Type
Sleeve Bearing
Fans
1 - 80 mm
Performance
Air Flow Rate
32.3 CFM
Efficiency Rating
>65% (Typical Load)
Fan RPM
3000 RPM +/-10%
MTBF
100,000 Hrs
Noise Level
27.4 dBa
Output Power
250W
Power Factor Correction
No
Connector(s)
Output Connectors
1 - ATX 12V P4 Power (4 pin; v 2.x) Male
1 - ATX AUX Power (6 pin; v 1.x) Female
1 - ATX Power (20 pin; v 1.x) Female
4 - LP4 (4 pin; Molex Large Drive Power) Female
Power
Current +12.0V1 (A)
13A
Current +3.3V (A)
20A
Current +5.0V (A)
25A
Current +5.0Vsb (A)
2A
Current -12.0V (A)
0.8A
Current -5.0V (A)
0.3A
Input Current
7 ~ 4 A
Input Voltage
115 ~ 230 AC
Input Voltage Frequency
50 ~ 60 Hz
Max Inrush Current
50
Environmental
Operating Temperature
0 ~ 50
Storage Temperature
-20 ~ 80
Physical Characteristics
Product Height
3.3 in [8.5 cm]
Product Length
5.9 in [15 cm]
Product Weight
4 lb [1.8 kg]
Product Width
5.9 in [14.9 cm]
Packaging Information
Shipping (Package) Weight
4 lb [1.8 kg]
What's in the Box
Included in Package
1 - 250W ATX Power Supply
1 - Power Cord (NA)
1 - Instruction Manual
Certifications



ATXPOWER300
Replace or upgrade to a 300W power supply for a standard ATX computer
Computer Power Cables - External (1)

Computer Power Cables - Internal (7)

ATX2024FM
Connect a newer 24-Pin Power Supply with an older 20-Pin Motherboard

ATX2024MF
Connect a 24-pin compatible motherboard to a 20-pin Power Supply

LP4PCIEXADAP
Convert a Standard LP4 Power Supply Connector to a 6-pin PCI Express Video Card Power Connector

PYO2L
Connect two LP4 peripherial devices (CD/DVD-ROM drives etc.) to a single LP4 connector

PYO2LP4SATA
Power two SATA drives from a single LP4 power supply connector.

PYO2S
Power up to 2 SP4 devices using a single Molex LP4 connector from the computer power supply

SATAPOWADAP
Power a Serial ATA hard drive from a conventional LP4 power supply connection
Share your opinions about this product
Thanks for sharing your opinions about the ATXPOWER250. When writing your review, please focus on the performance and quality of this product. Your comments will help guide others. If possible, include examples of how you use the product, things you like or things you wish were different about it.
We're here to help
If you need support or you want to comment on parts of your purchase experience aside from the quality or performance of the product such as shipping or any technical/customer support issue, etc., we'd be happy to help you through Live Chat, our support form or by phone.
Reviews
Rating Snapshot
5

★

0
4

★

0
3

★

0
2

★

0
1

★

0
Average Customer Ratings
| | |
| --- | --- |
| Overall | |
| Quality of Product | |
* Product appearance and specifications are subject to change without notice.
* Same day shipping is only available for orders shipping within the United States.
x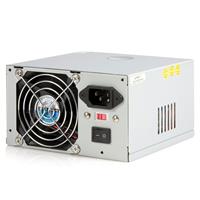 Startech.com - 250 Watt ATX Replacement Computer PC Power Supply