Overview
Video Display Adapters
From legacy technology to cutting edge connectivity, StarTech.com brings you the widest selection of video adapters.
Easily connect to external monitors for increased productivity, or quickly connect to any projector to ensure your next presentation goes smoothly.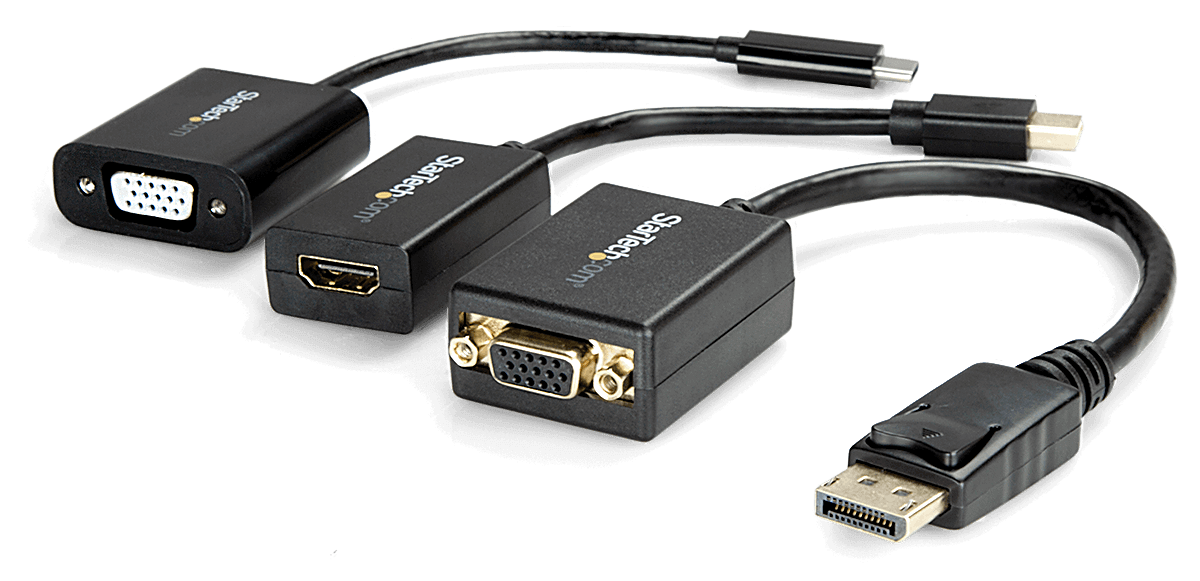 Single Display Adapters
Connect your device to a single external display. Our single display adapters include connections from DisplayPort, USB-C and Thunderbolt 3 to HDMI, DVI, or VGA monitors.
Multiple Display Adapters
Connect multiple displays to your device, for more screen space and the ability to multitask more easily. Our wide selection of multi-display adapters has many display options for you to choose from.
Multiport Display Adapters
Expand your laptop's video port into virtually any video output. Our multiport adapters are designed to give road warriors peace of mind that they can connect to whatever monitor or projector necessary.
Display Connectivity Technologies
Convert and connect from your USB-C, Thunderbolt 3, DisplayPort, or any other video port to any display
Presentation
We keep your laptop awake. The audience is up to you.
Introducing our new Presentation Adapter
This is no ordinary USB-C display adapter. Featuring a unique Presentation Mode switch, the adapter prevents your laptop from launching its screen saver, going to sleep or entering power-save mode while connected to a projector or display.

You can toggle Presentation Mode on or off depending on your situation — On when you're in the boardroom hosting a meeting, off when at your desk.
Available in VGA and HDMI models, it's ideal for the boardroom or a perfect travel accessory for the business road warrior.
Why StarTech.com Adapters?
They just work.
Why does this Network Administration keep StarTech.com adapters handy?
For whatever type of connection you need to make, they have a product which can fit your need. I carry three or four of their adapters every day, and without those, in a lot of situations, I couldn't do my job.
View More with 4K
With four times more pixels than the resolution of a 1080p display, 4K makes images clearer, sharper and more realistic. 4K technology opens a world of possibilities for digital content creation and consumption, in a wide range of applications such as entertainment, digital signage and education. Although it may seem like 1080p is still the most common resolution, 4K is now the standard for new displays, and the adoption rate for 4K continues to grow. All of the latest video output connectors, such as DisplayPort, HDMI 2.0, USB-C and Thunderbolt 3, can output resolutions at 4K60 or beyond. StarTech.com helps enable connectivity from your 4K device to any 4K Ultra HD display.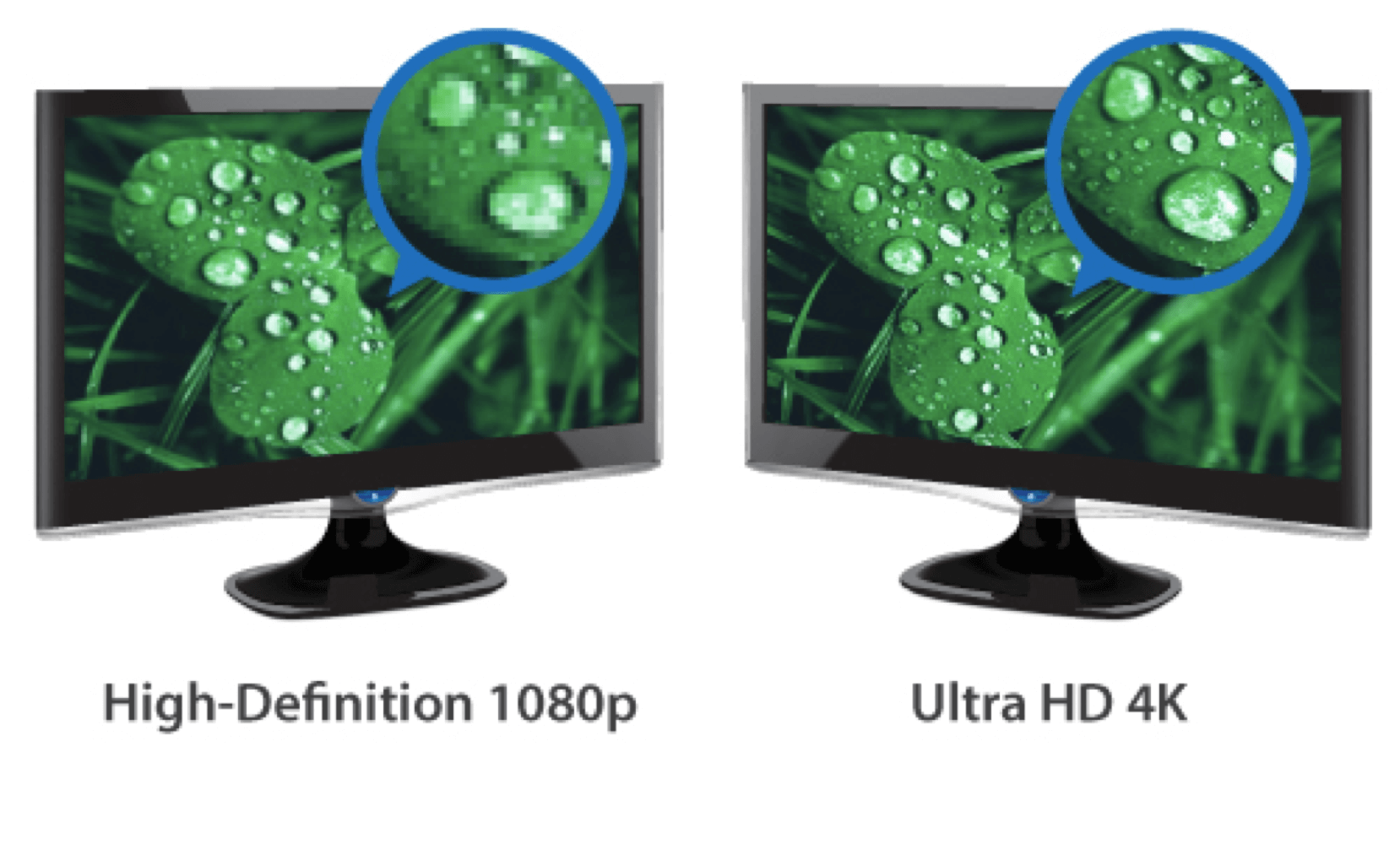 Product Finder
Browse the full selection of StarTech.com display adapters: