×
Are you in the United States?
Visit our U.S.A. & International site for relevant pricing, distribution and product availability information.
Go to StarTech.com
Windows 8 Multiple Monitors
Increase productivity with 2 or more monitors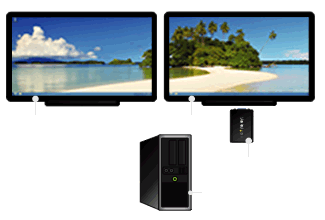 Use the enhanced Multiple Monitor features in Windows 8 and our AV adapters to add extra monitors and maximize productivity.
Span your task bar, run Metro apps with ease.