×
Are you in the United States?
Visit our U.S.A. & International site for relevant pricing, distribution and product availability information.
Go to StarTech.com
The Executive Team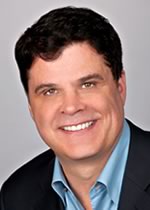 Paul Seed
CEO
Paul Seed
CEO
Paul Seed is co-founder of StarTech.com and responsible for the strategic direction of the company as well as leading the executive leadership team. He guides the strategic planning process which is influenced by ongoing customer research and feedback. Paul is actively engaged in high-level operational aspects of the business and over the years has been involved with all key functional areas at StarTech.com.
Paul has a keen interest in personal and professional development. One of his passions is active membership in TEC Canada, an organization dedicated to "increasing the effectiveness and enhancing the lives of Chief Executives". In addition, he is a participant in The QuantumShift program at Ivey School of Business, an exclusive developmental program for Canada's most promising entrepreneurs. Paul also serves as an Executive Board member for the London Chamber of Commerce.
Dedicated to giving back to the community, you'll find Paul acting as both a sponsor and generous donor to the United Way. He has held board of director positions with the United Way and StarTech.com proudly remains among the top companies in overall leadership and employee contributions within the community. Paul has fostered an environment at StarTech.com that encourages all employees to give back to the community by supporting various charities and community organizations. In addition to direct financial contributions, StarTech.com employees are provided a paid day each year to volunteer for a charity of their choice.
Paul earned a degree in Economics from The University of Western Ontario.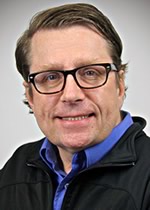 Ken Kalopsis
Vice-Chair
Ken Kalopsis
Vice-Chair
Ken Kalopsis is co-founder of StarTech.com and as the company's most senior ambassador, he maintains strong partnerships with key customers. Ken also spearheads StarTech.com's global customer expansion so you will frequently find him at airports and hotels around the world.
As a key member and contributor to the Executive team, Ken provides critical input and direction to StarTech.com. Having been actively involved with all aspects of the company throughout the years, he knows the business inside and out - with a particular focus in sales and operations. As a member of TEC Canada, Ken provides insights into company best practices and continuous improvement.
Ken has a longstanding record of community involvement. He currently serves on the Board of Directors of The Grand Theatre Foundation and the Greater London International Airport. He also served as Executive Director of the Canadian Economic Development Assistance for South Sudan (CEDASS) after serving as a director for the previous five years.
Ken earned a degree in History & Political Science from The University of Western Ontario.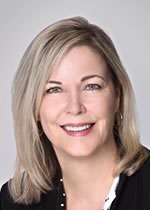 Lynn
Smurthwaite-Murphy
President
Lynn Smurthwaite-Murphy
President
Lynn joined StarTech.com in 2016. In her role as President, Lynn leads the Executive Team and overall operations of StarTech.com.
Before joining StarTech.com, Lynn previously served as the Executive Vice President at Westcon-Comstor North America where she was responsible for a complex $2.6B, 600 employee and four business unit organization. In this role, she developed a deep knowledge of P&L functions as well as the inner workings of the I.T. supply chain with all of the inherent complexities around navigating an indirect channel model.
Among many critical accomplishments, which included the launch of a global survey, a mentoring program, and employee development, she co-founded a global diversity committee, Women at Westcon, that boasts over 400 members. Her employee satisfaction rated among the highest of the regions as well as the external benchmarks in some key areas.
Lynn has served as a Director of The Halton Children's Aid Society, working on behalf of the Government of Ontario Ministry of Children and Youth. She also serves on several advisory boards for some of the top I.T. companies in the U.S. as well as Sheridan College in Ontario, Canada.
She has been featured many times as one of U.S. and Canada's Top I.T. executives including the "Power List", "Channel Chiefs", "Top 100 people you should know" and "Top 100 Most Powerful Women" in Computer Reseller News, Computer Dealer News and IT News. Lynn has a Bachelor of Arts Degree from the University of Guelph.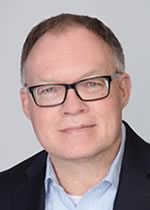 Chris Leeming
Chief Administration Officer
Chris Leeming
Chief Administration Officer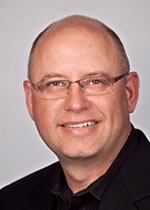 Ellard Teeple
Chief Technical Officer
Ellard Teeple
Chief Technical Officer
With more than two decades of service to his credit, Ellard Teeple is one of StarTech.com's longest serving employees. His particular area of expertise is new products and strategic management of StarTech.com's diverse product lines.
During his long tenure with the company, Ellard has played active roles in the development of the company including supply chain and product marketing. With a deep interest in technology and related trends, Ellard is a major driver behind StarTech.com's record of launching one new product a day.
Ellard is a member of TEC Canada, an Executive Committee, focused on leadership development.
He is a coach for his children's soccer and baseball teams as well as an active participant in fundraising activities.
Ellard holds a Diploma in Electrical Engineering from Fanshawe College.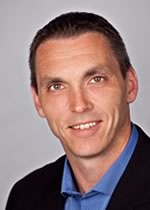 Jeff Brodie
Chief Operating Officer
Jeff Brodie
Chief Operating Officer
Jeff joined StarTech.com in 2013 after more than 17 years leading operations for multinational technology companies. Coupled with broad operational and supply chain experience, Jeff has expertise in lean manufacturing and quality management systems as well as new product introduction and customer support. At StarTech.com, Jeff oversees Supply Chain, Global Warehouse Operations and Customer Service and Support.
Jeff spends his free time coaching his daughter's soccer team and tinkering with technology. An active fitness enthusiast, he enjoys running and spending time in the gym. He is a single malt scotch aficionado and an avid outdoorsman who loves hiking and camping in Northern Ontario.
Jeff has a Bachelor of Engineering Science degree with distinction from the University of Western Ontario and is a Certified Manager of Quality and Organizational Excellence. Jeff has been a Registered Professional Engineer with Professional Engineers Ontario since 2000.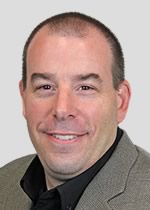 Adrian Mezenberg
Chief Marketing Officer
Adrian Mezenberg
Chief Marketing Officer
Adrian joined StarTech.com in 2010, bringing over 10 years of leadership experience from several multinational organizations across multiple high tech industries with areas of focus in growth, customer understanding, and relationship development.
During his tenure at StarTech.com, Adrian has held progressive leadership positions in the areas of Sales, Product Management and Marketing. Initially serving as Manager, North American Sales & Global Support, he transitioned to lead StarTech.com's Product team first as Director and then VP of Product Management in 2012. In 2016, Adrian moved back to Sales to lead the growth of our North American and Global Amazon business as VP, North American Sales. In 2018, Adrian was promoted to his current role of Chief Marketing Officer.
Adrian earned an Honours Bachelor of Science degree in Molecular Biology from McMaster University. He enjoys spending time with his wife & son, travelling and outdoor pursuits including camping, fishing, ATVs, and mountain biking.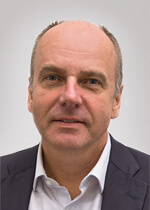 Walter Tora
Chief Information Officer
Walter Tora
Chief Information Officer
Walter joined StarTech.com in 2017 as the Chief Information Officer. Prior to joining StarTech.com, Walter served as the Vice President of IT consulting where he provided strategic advisory, project management, and interim IT leadership and services to mid-market clients. His expertise includes improving business and IT alignment through effective IT Governance and supporting enterprise growth and decision-making by leveraging technologies such as Enterprise Resource Planning (ERP), and Business Intelligence/Analytics.
In his spare time, Walter enjoys golfing with his family and relaxing at their summer retreat in Muskoka.
Walter received a Bachelor of Science degree in Computer Science from the University of Toronto and a MBA from the Schulich School of Business at York University. He is also a past member of the Institute of Certified Management Consultants of Ontario.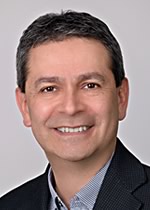 Alex Cocq
Chief People Officer
Alex Cocq
Chief People Officer
Alex joined StarTech.com in 2017 as Chief People Officer. He brings over 25 years of experience in human resources to the team with a special focus on talent management and strategy, talent acquisition, leadership development, succession planning, and leading culturally diverse and global teams.
Alex held various HR leadership roles with IBM over a period of 14 years, including eight years of international assignments in executive roles in the US, United Arab Emirates, China and Japan. At IBM, Alex took on the first executive role dedicated to Talent Acquisition across the enterprise, led the HR transformation of the IBM growth markets unit while based in Shanghai, China and oversaw a leadership transition program for the largest business unit of IBM Japan.
Prior to IBM, Alex spent seven years at Accenture in progressive HR roles, serving as HR Director for Accenture Canada before leaving to join IBM. He led the implementation of a new workforce model in Canada, and was a member of the leadership team that managed the transition from a private to a public company.
Alex is a graduate of the University of Toronto with Bachelor of Arts degree.
The Advisory Team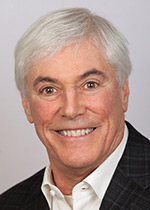 Barry Reiter
Barry Reiter
Barry Reiter is a senior partner of Bennett Jones LLP, based in the firm's Toronto office. His practice focuses on corporate development and governance.
As Chair of the Technology, Media & Entertainment Group, Barry represents start-up, growth and mature companies and private equity sources, international distribution arrangements, strategic alliances, partnerships and joint ventures, licensing, international corporate structuring, private and public financings, stock exchange listings, mergers and acquisitions, restructurings and the protection of intellectual property rights. As leader of the Director Protection and Corporate Governance practice, Barry advises boards, directors and management on governance and director protection issues.
Barry's current board roles include: Baylin Wireless Technologies (Lead Director), NexgenRx Inc., HUB International (Advisory Board), and the Executive Committee of the Institute of Corporate Directors (Ontario Chapter). Former board roles include: 724 Solutions Inc., Algorithmics Inc., Alliance Atlantis Communications, Inc., Avotus Corporation, Battery Technologies Inc., Craig Wireless Systems Ltd., Delta Hotels, Eco Waste Solutions Inc., Efos Inc., Lava Systems Inc., Lorus Therapeutics Inc., MOSAID Technologies Inc., Pharos Life Corporation, RBC Technology Ventures Inc., SkyPower Corporation, Syncapse Corp. and Telepanel Systems Inc. Barry speaks regularly at director education and certification programs.
Formerly a law professor at the University of Toronto (1974-1982), Barry is also lead author of Directors' Duties in Canada, 5th Edition and co-author of Joint Ventures: Legal and Business Perspectives. Lexpert® magazine named him one of Canada's 100 Most Creative Lawyers.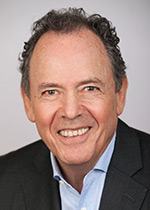 Barry Tissenbaum
Barry Tissenbaum
Recognized as a business leader and with a reputation for entrepreneurialism, Barry Tissenbaum is an accomplished strategic advisor to senior managers.
Following a successful career with Ernst & Young LLP and predecessor firm, Zittrer Siblin, Barry has acted as a strategy consultant to numerous private companies over the past decade. A leader with a keen grasp of diverse business issues, he has a strong track record of providing innovative, practical advice and hands on implementation.
As an auditor, board member and private company advisory board member, Barry has had extensive experience with board director's responsibilities. He has served in various capacities with Medworxx Solutions, Noranda Income Fund and Corel Corporation amongst other. He is also an experienced agent of change and a creative marketer.
Barry has long valued making a contribution to community. He has been a supporter of the United Jewish Appeal/Toronto Jewish Federation, been a director of the Canadian Cancer Prostate Foundation, and a board member of Toronto Free Loans and Theatre Plus.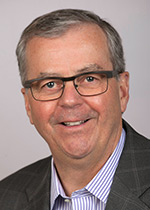 Robert Watson
Robert Watson
Currently CEO of the Bermuda Regulatory Authority, Mr. Watson was President and CEO of SaskPower from 2010 to 2014 and President and CEO of SaskTel from 2004 to 2010. Prior to that, he held several senior executive positions in the Canadian communications industry. Mr. Watson is a graduate in electrical technologies from Ryerson University. He has attended the International Executive Development Program at the INSEAD Centre in Fontainebleau, France as well as the Executive Management Program at Ashridge Business School in the United Kingdom. He also holds an ICD.D designation from the Institute of Corporate Directors.
Mr. Watson currently serves as a Board Member for Tbaytel and is on the Advisory Board for StarTech.com. In the community, Robert is a recipient of the Saskatchewan Centennial Medal and the Ryerson Alumni Award of Distinction, serves on the Deans Council at the Ted Rogers School of Management at Ryerson, the Prostate Cancer Canada Board and on the board of One Life Makes A Difference.