×
Are you in the United States?
Visit our U.S.A. & International site for relevant pricing, distribution and product availability information.
Go to StarTech.com
Networking
Maximaliseer uw netwerk
Nu steeds meer apparaten op het internet zijn aangesloten, wordt het vermogen om uw netwerk uit te breiden, beschikbare poorten en voeding opties te vinden een continue zorg. Wij bieden een variëteit aan producten om uw netwerkaansluitingen van apparaten te updaten, en om uw netwerk binnen, tussen gebouwen en buiten te vergroten.
Bekijk onze Netwerk Connectiviteits tabel voor een handig overzicht van de mogelijkheden.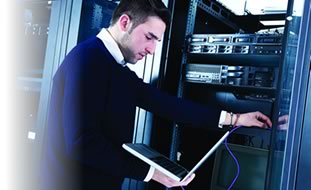 1 tot 10 van totaal 386 Resultaten