Laptop Docking Stations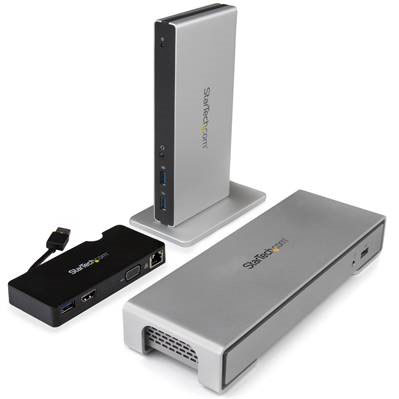 Laptop Docking Stations
Do you feel constrained by the port limitations of your laptop? You can easily expand its display, peripheral and USB fast-charge capabilities. And our universal laptop docking stations work with virtually all laptop makes and models.
You can use the same dock with your current and future laptops for cost savings, faster deployment, and reduced compatibility issues. And with just a single cable, your laptop gains full desktop capabilities. We offer a range of docking stations:
Specialty - Caters to specialized needs with cutting-edge technology and high quality hardware
Professional - Turn your laptop into a full-size workstation
Essential - Compact, cost-effective, and perfect for hot desks
Travel - Portable, lightweight, and tucks easily into your travel bag
Not sure what docking station is right for your situation?
See our Docking Station Finder to discover your perfect match.
Viewing 1 to 10 of 32 Results