USB Card Readers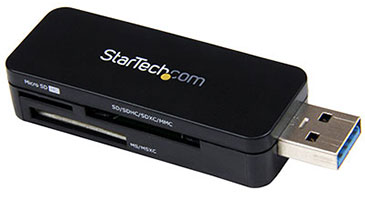 USB Card Readers
Our USB 3.0 memory card readers supports many common card types such as CompactFlash®, SecureDigital® and MemoryStick® cards and much more.
With a single USB 3.0 connection, users will be able to quick access and transfer data to and from the high-capacity memory cards.
For our complete USB Card Readers selection, please visit our European site.
Viewing 1 to 10 of 12 Results