HDD Duplicators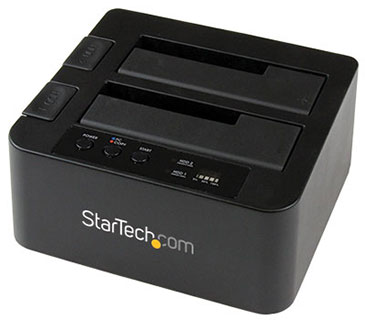 HDD Duplicators
Drive duplication is a definite time-saver for IT professionals. You can archive or recover data, or roll out new software with ease.
Our wide range of drive duplicators make duplication easier and more efficient than before:
Copy entire contents quickly and accurately without having to mount the drive in a computer or install into an enclosure
Free up your computer resources with standalone and hassle-free operation
Ensure data integrity with industry standard compliance, including TAA for select models
For our complete HDD Duplicators selection, please visit our European site.
Viewing 10 Results (All)