StarTech.com offers an enviable workplace. Caiti, Supervisor, Product Operations

From strength-to-strength: 30 years of success. Mohamed, Product Verification Specialist

StarTech.com is a place to grow. May, Manager, Analytics

StarTech.com helps you live a good life. Jason, Supervisor, Helpdesk
Imagine a workplace where you look forward to Monday mornings.
Where your colleagues are friendly, passionate and professional.
Where you're genuinely rewarded for a job well done.
View our current positions
An enviable workplace
At StarTech.com, we believe that work is not a four-letter word.
That's why we go to great lengths to create a dynamic, professional and challenging workplace.
We're a global company with a track record of growth and recognition. We're big on service and team spirit without taking ourselves too seriously.
We're proud of what we've created and we're committed to constantly evolving and improving the employee experience.
But don't just take our word for it. Our employees are our most enthusiastic ambassadors. Just see what they're saying.
As well, we've received a number of awards to recognize our workplace. That recognition is the icing on the cake.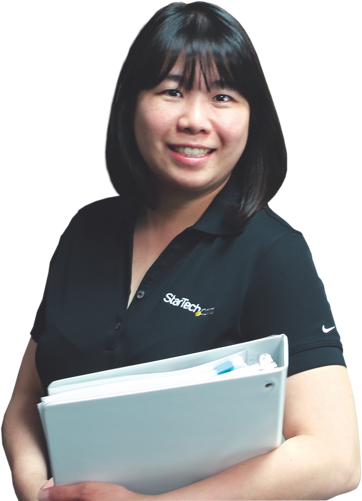 A place to grow
StarTech.com makes it easy for customers to identify, find and get the hard-to-find parts they need.
And we must be doing something right because the StarTech.com model is resonating around the world.
We're active in more than 10 countries. Since 2010, we've brought StarTech.com to Belgium, France, Germany, Italy, Mexico, the Netherlands, Spain and Sweden. And we're only getting started.
Our growth and success means that we create diverse career opportunities for our employees. Our most successful ones have deepened their expertise and experience with a series of interesting roles here.
Finally, our commitment to training and development keeps your skills sharp. Our employees and their managers work together to identify the most beneficial learning needs. Then they map out a plan to get there.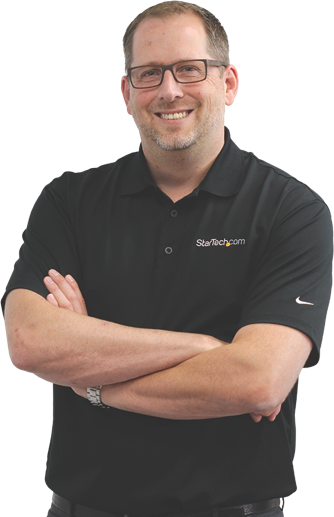 A good life
From looking after family to hanging out with friends, we know employees have a busy life outside of StarTech.com.
We encourage them to leave work at work, and provide flexibility when life serves up unexpected surprises and challenges. We also offer benefits that take good care of you and your family.
We believe in giving back - as a company and as individuals. StarTech.com supports employees in various fundraising and volunteering endeavours. Over the years, we've assisted dozens of vital community organizations.