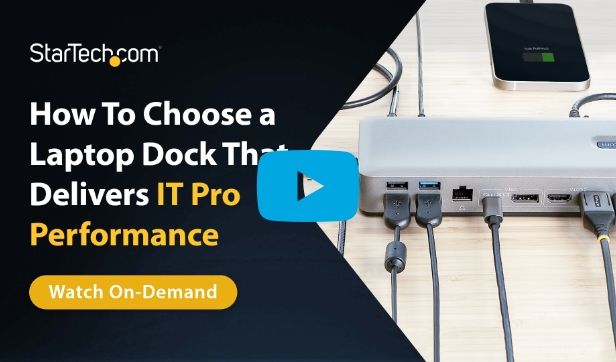 Laptop Docks that Deliver
IT Pro Performance
Simplified management and ease of deployment

Enhanced security

Universal compatibility
Thoughtfully engineered for the IT Pro, StarTech.com performance laptop docks reduce help desk support, simplify deployment and include features not found on consumer-grade models.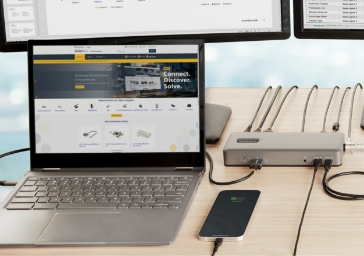 Installing docks with IT pro performance features can make a substantial difference, especially in hot desk or hoteling setups.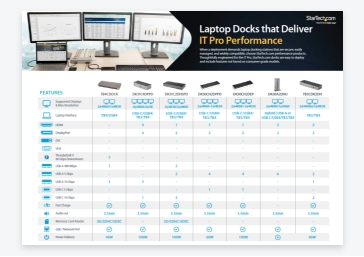 A useful tool to help you quickly find the right dock for your specific needs.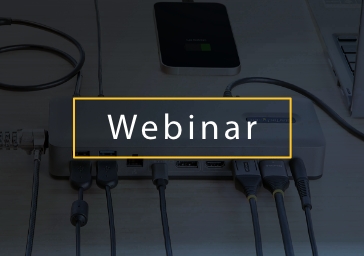 Learn how IT pro-focused features make laptop docks easily managed, additionally secure, and widely compatible.
Enabling a Hybrid Work Environment with a Truly Universal Docking Solution
Offering an easy and reliable solution to meet the rigorous needs of an IT Pro
Saxion University, one of the Netherlands' largest higher education institutions, recently upgraded its campus hot desk and flexible workstation. After extensive testing and evaluation, Saxion selected StarTech.com's Universal Hybrid Docking Station based on the dock's ability to deliver performance, reliability, and compatibility to the organization. Download the case study to learn more about our partnership with Saxion.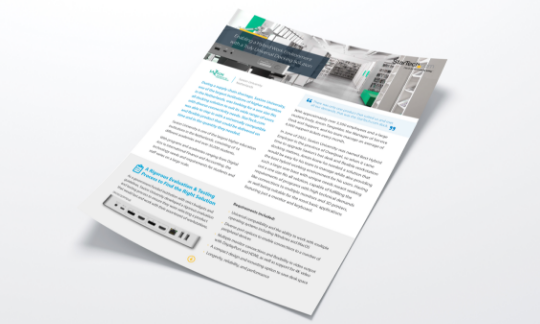 Featured Docking Stations
StarTech.com offers performance and universally compatible docking stations with a variety of feature combinations to suit your business and application needs, ranging from single to quad video configurations.
Increased Compatibility & Reliability
StarTech.com makes docks that are broadly compatible, offering hybrid USB-C and USB-A host connections, flexible monitor connector types, and various power delivery options.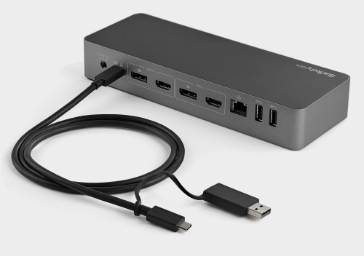 StarTech.com has the most universal models supporting any operating system, Intel, Apple M1/M2, and ARM and USB-C (including Thunderbolt 3/4) and USB-A laptop connectors.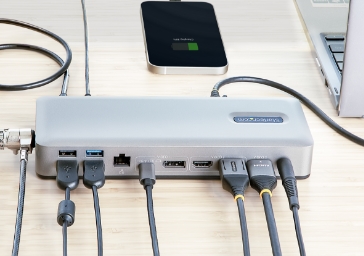 Power Delivery support up to 100W allows compatibility with more laptops, without power-hungry systems draining the battery by midday or not charging at all. Docks include full-spec power adapters to always provide full power to both the laptop and connected peripheral devices.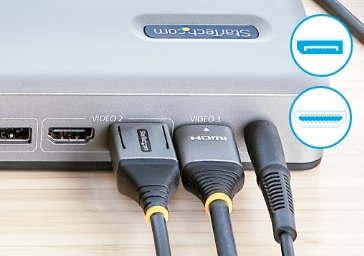 StarTech.com docking stations offer flexible video options such as HDMI and/or DisplayPort connectivity ensuring easy compatibility with business class monitors without needing extra dongles or adapters.
Enhanced Network & Physical Security
Security is a concern for every IT pro, from both hardware and network perspectives.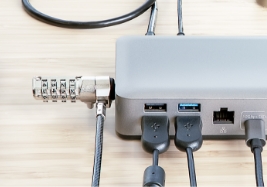 Integrated k-slot helps secure docking stations to the desk to help prevent downtime.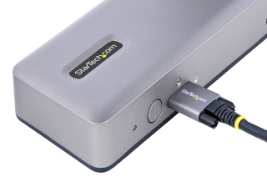 Locking USB host connection prevents connectivity issues from accidental disconnect and reduces cable loss.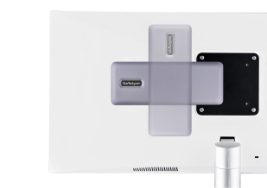 StarTech.com docking stations provide mounting patterns to securely attach to a monitor or a desk.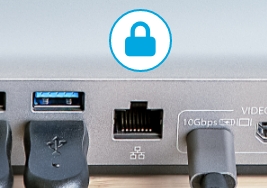 Hardware PXE Boot support allows use of corporate centralized boot images over LAN for improved security.
Laptop docks have been rigorously tested by StarTech.com and third-party labs to ensure compatibility and reliability. Technical certifications supply assurance of compatibility in mixed environments, along with multi-monitor video performance, and adherence to video, USB Data and USB Power Delivery specifications.

Simplified Deployment, Management & Support
IT pro performance docks simplify the entire laptop dock lifecycle from initial selection and deployment, through ongoing management and support.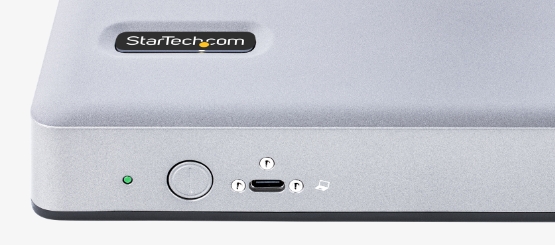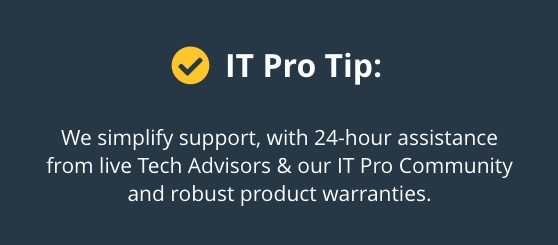 StarTech.com offers the broadest selection of high-performance driverless docking stations for plug and play operations as well as MSI based network deployed drivers to simplify large deployments and ease helpdesk support. In addition StarTech.com provides regular driver updates as well as lifecycle management with each OS release.

An integrated power button both saves power and allows easy resetting of the dock to reduce support requests. Power and LAN status LEDs show current dock power and network state at a glance.
StarTech.com Connectivity Essentials Suite
StarTech.com's innovative suite of utilities improves the performance and security of your IT connectivity accessories. It's one suite for all of your business needs.
Mac Address Passthrough
Windows Compatible

Improve your network security by easily identifying and authorizing devices connected to a StarTech.com docking station or USB Ethernet adapter.

USB Event Monitoring
Windows Compatible


Protect your organization from a potentially malicious device with the ability to track and log USB accessories connected directly to a laptop, docking station, USB hub or KVM switch on your network.

Windows Layout Utility
Windows Compatible


Save time and increase productivity with custom window layouts that can be restored at the click of a button; or automatically restore when connecting to a docking station, display adapter, or KVM switch.

Wi-Fi Auto-Switch
Windows Compatible


Allow users to access faster network speeds and enhance network performance with automatic connections to wired LAN when using a StarTech.com docking station or USB Ethernet adapter.
Stay connected to the latest technologies, trends and products.
Sign-up to receive StarTech.com's IT Pro eNewsletter