Computer Parts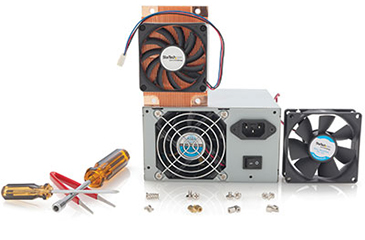 Computer Parts
We offer a broad selection of legacy and new computer parts for repairs, system expansion and new computer system builds.
High efficiency power supplies compatible with ATX, AT and Dell form factors, with select 80 Plus® certified models
CPU Cooling fans and parts to improve thermal management
Various miscellaneous parts for new system builds or repair - replacement hardware mounting screws, expansion slot covers, motherboard jumpers etc.
For more products in Computer Parts, please visit our European online store today!