You are about to be transferred to our European e-commerce site
To complete your purchase you will be transferred to our EU website, which has an even greater....
Drive Adapters & Converters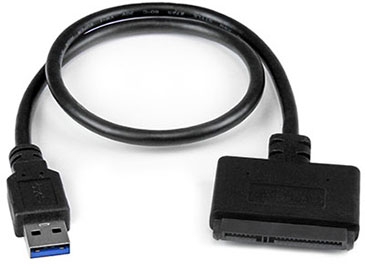 Drive Adapters and Drive Converters
With hard drives and solid-state drives constantly changing, you might find it necessary to upgrade or convert your old drive to work with newer technology. Our wide range of drive adapters makes it easy to:
Convert or adapt your hard drive or motherboard interface for optimal use and system storage integration
Take advantage of the latest mSATA or M.2. NGFF SSDs for optimal performance and wide form-factor compatibility
For our complete Drive Adapters and Drive Converters selection, please visit our European site.
Viewing 1 to 10 of 40 Results