You are about to be transferred to our European e-commerce site
To complete your purchase you will be transferred to our EU website, which has an even greater....
HDD Docking Stations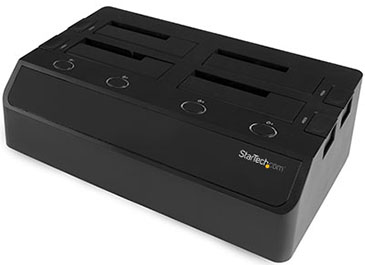 HDD Docking Stations
Docking stations for hard drives (HDD) give you quick access to your stored data. You can recover, transfer or archive data, and test or benchmark multiple hard drives.
Our extensive range of HDD docks includes the following benefits:
Save time by removing the need to install a drive in a computer case or mount it in an enclosure
Swap drives easily with a top-loading design, push-button drive ejection, and independent power button
Use with a range of data interfaces, including legacy (for example, IDE), and mainstream (for example, USB 3.0)
Rely on our docks' optimal performance, professional build, and quality design options
Increase productivity with USB pass-through hubs and fast charge features
For our complete HDD Docking Stations selection, please visit our European site.
Viewing 1 to 10 of 17 Results