You are about to be transferred to our European e-commerce site
To complete your purchase you will be transferred to our EU website, which has an even greater....
External Drive Enclosures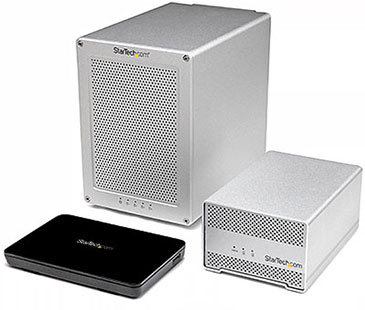 External Drive Enclosures
Our hard drive and solid-state drive enclosures make it easy to build the perfect solution for your unique storage needs. We offer a comprehensive range of enclosures that can help you:
Make your data portable and easy to access while you're on the go or on the road
Connect your older hard drives to new systems, without worrying about compatibility
Externalize your legacy drives and data
Support increased productivity with additional storage space for large files
Improve storage capacity and access for important business data
For our complete External Drive Enclosures selection, please visit our European site.
Viewing 1 to 10 of 42 Results