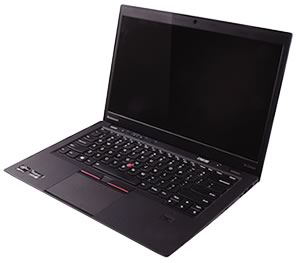 Laptop Accessories
Upgrade your Device's
Connectivity
Whether you're on the road or at your desk, we can help you be prepared and connect your computer or tablet to whatever you need.
With our products, you can:

Dock at your main desk
Turn your laptop into an office or home workstation using just a single cable

Add USB ports
Make sure that you have enough USB ports for your storage, peripherals, and other devices while on the road

Expand your storage space
Access large amounts of data at high speed
Not sure what you need? Use our connectors and accessories chart to add more capabilities to your device.
Viewing 21 to 30 of 191 Results

USB32HD4K
Connect an additional HDMI display to your PC with USB 3.0 technology capable of playback at 4K

USB31GEVG
Add a Gigabit Ethernet RJ45 port and VGA output to your port-limited laptop, through USB 3.0

S354SMTB2R
Bandwidth hungry? Your solution is here:
Quad-bay high capacity storage with lightning fast performance.

USB3DOCKHDPC
Create a 4K Ultra HD or dual-monitor workstation through USB 3.0, even if your laptop doesn't natively support high-resolution output

USB32DP4K
Connect an additional DisplayPort monitor to your PC with USB 3.0 technology capable of playback at 4K

USB3SMDOCKHV
Create a mobile workstation using your Ultrabook™ or laptop USB 3.0 port via this portable USB 3.0 mini dock

USB32HDPRO
Connect an additional HDMI display to your Mac® or PC with USB 3.0 technology capable of video playback at 1080p

USB3SDOCKDD
Expand your MacBook, Ultrabook or laptop into a powerful office workstation or hot desk via a single USB 3.0 cable

USB32VGAEH3
Connect a VGA-equipped monitor/projector through USB 3.0, and add three additional USB devices to the same USB 3.0 port with a built-in 3-port USB 3.0 hub

USB32HDEH3
Connect an HDMI-equipped display through USB 3.0, and add three additional USB devices to the same USB 3.0 port with a built-in USB 3.0 hub