Media Card Readers & Adapters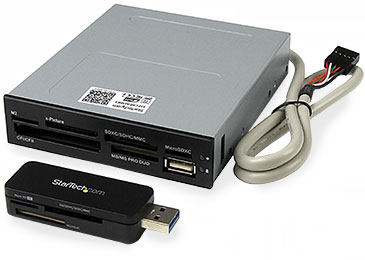 Media Card Readers & Adapters
Card readers are a convenient way to transfer data to and from other devices such as mobile phones, digital cameras, video recorders, and more without the need for a cable.
Our internal 3.5-inch bay-mounted and USB portable card readers make it easy to access the most common flash media storage, such as SD cards, Compact Flash, MMC, and more.
For more products in Media Card Readers & Adapters, please visit our European online store today!