Ken Kalopsis (left) and Paul Seed (right) - The Founders of StarTech.com
How we make hard-to-find easy
What we do
Quick Facts
93% of phone/chat inquiries are answered within one minute
Over 3000 products supporting 200+ technologies and connectors
24 Hour Support (Monday to Friday)
Did you know there are over 200 connector types and technologies used in IT solutions? IT professionals told us they need help making sense of it all, that's where we come in.
From the latest technology to legacy products, StarTech.com is your trusted advisor for connectivity.
StarTech.com makes it easy to identify, find, get and use the connectivity parts you need to enable business technology solutions. Here's how we do it: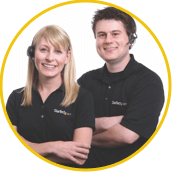 Identify what you need
Not sure where to start? StarTech.com's user-friendly website and Tech Advisors will point you towards the best solution to solve your connectivity problem.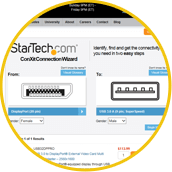 Find the right part
StarTech.com's website provides comprehensive information, powerful search and exclusive tools like the ConXit Connection Wizard that makes finding the right part easy.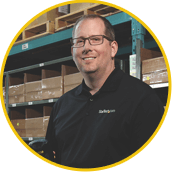 Get it delivered fast
Get the products you need when and where you need them through StarTech.com's global distribution network and channel partners.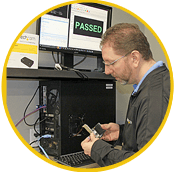 Use with confidence
User-friendly documentation and online resources make using our products a breeze, while innovative design maximizes reliability and performance.
Keeping IT professionals connected since 1985
Our Story
StarTech.com was founded in 1985 by Paul Seed and Ken Kalopsis. Paul and Ken met while attending the University of Western Ontario, in London, Ontario in the early eighties. Originally known as StarTech Computer Accessories, the company had very humble beginnings as a "Visa Card" founded operation, manufacturing products such as computer dust covers in the basement of a house.
The company has grown to become a global manufacturer of over 3000 products with operations in five continents but one thing hasn't changed: Paul and Ken commitment to making our customers' jobs easier.
Watch this brief video to learn more about the StarTech.com story:




And, we're proud to have been included on the Inc. 5000 List of America's Fastest-Growing Companies for 11 consecutive years.