Does your Desk Make it Easy to Get Work Done?
The productivity-draining culprit is often excess clutter. According to Inc.com, having less clutter on your desk can help you focus and stay on task. We bring you a few easy solutions to help you tidy up your tech and make your workspace more comfortable and productive.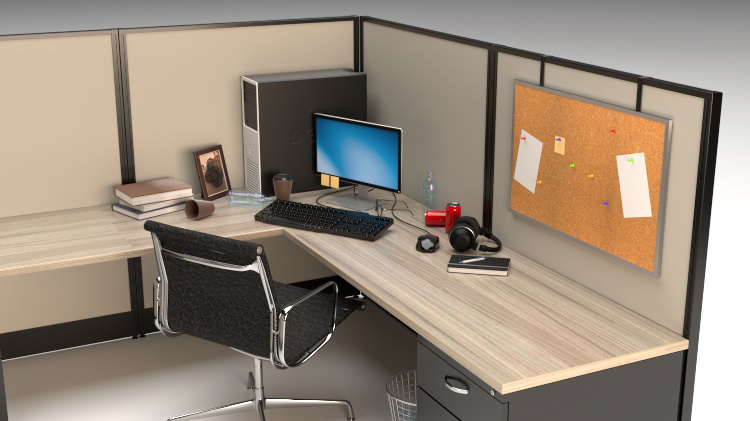 Devices that Make it Easy to Do More
The first step in prepping for productivity is to look for devices that have multiple ports, like a USB hub with fast-charge ports. This will keep the devices being charged in one area around the hub rather than spread out wherever an outlet is accessible.
We recommend:
7-Port USB 3.0 Hub – Charge everything through one hub
Untidy cables are a huge eyesore and a simple fix to cutting down the amount of cables is to invest in ones that have multiple connectors and connect to a few of your devices (ie. phone, tablet, camera, and SD card reader). Also, a multi-port adapter is a simple solution to keep you connected to any device, in any situation. A 4-in-1 Video Adapter, for example, works well at your desk for adding an extra monitor, but you can just as easily take it with you to the boardroom or use it to connect to a TV when on the road.
A few of our favorites are:
Docking Solutions Help You Get the Job Done
Take your workstation transformation to the next level by adding a docking station that supports multiple monitors. A single-cable universal docking station makes it easy to extend to two or more displays for maximum productivity. Better yet, some USB-C docking stations now provide power delivery, further reducing the need for excess cables.
The top dock:
USB-C Dual Monitor Docking Station– Power, charge and expand your laptop
A Win-Win Workstation: Comfortable & Cost-Effective
Now that you've got a solid plan for managing multiple devices, let's turn our attention to the set up of your workstation. While not great for your health, sitting all day can also negatively impact your productivity.
Standing desks are a great solution to getting out of your seat and onto your feet. However, full standing desks can be expensive. We recommend a sit-to-stand desk that mounts on your existing desktop as a simple and cost-effective option to getting the standing desk experience and reaping all the same productivity and health benefits. It's a win-win.
Managing your monitors is the next step in transforming your workspace for maximum comfort and peak productivity. To avoid neck and eye strain (from a seated or standing position), it's important to be able to easily adjust and customize the position of your monitors. Adding a monitor arm will make long hours at your monitors more comfortable.
Our best bets for creating a more comfortable workstation are:
Sit-to-Stand Workstation – Work standing up and sitting down (see setup in image below)
Dual Monitor Arm – Adjust both of your monitors
From connectivity and device management to sit-to-stand desks, these simple solutions make it easy to create a more comfortable and productive workstation.