USB-C™ caused a lot of confusion when it first arrived on the tech scene in 2015. Not only is it a new connector type, but it's also capable of a lot more than just traditional USB data transfer. For early device adopters, being able to identify what the port on their new machine can do, is a primary source of confusion. For a primer on USB-C, check out our previous blog post.
Last year, we witnessed the rapid adoption of the new port in both consumer and business computing devices. At CES 2017, we saw almost every manufacturer of laptops place major bets on USB-C in all manner of capabilities from simple data transfer, to charging and as far as the full performance of Thunderbolt™ 3.
Some notable laptop releases are HP's new Elitebook and Spectre models, (Arstechina covers the laptop specs well in this article) and Lenovo's Thinkpad X1 Carbon and the Thinkpad Yoga models (The Verge covers the release of these models).
To get a full list of the laptops released, CRN is a good source.
A small, compact connector allows manufacturers to make thinner, sleeker product designs while maintaining or improving performance and allowing for future scalability. So, we get it. USB-C is here to stay. The question becomes how do you seamlessly integrate a new USB-C equipped laptop into your existing ecosystem. And so, we bring you three must-have accessories to ensure a seamless USB-C experience.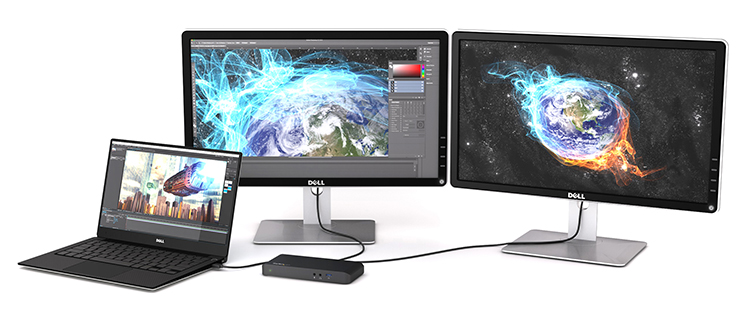 Back to Basics
The right cables are an essential and basic accessory in every computer setup but even more for USB-C products due to the range of technical specifications for USB-C cables. Look for a USB-C cable that is high-quality and meets the USB-IF standards. The USB-IF standards ensure that the USB-C performs well and will not damage your laptop or device, which was a problem with some lower-end cables (i.e., this article by CNET).
To be safe, invest in a USB-C cable that supports all of the USB-C features, such as this Thunderbolt 3 cable which is compatible with USB, DisplayPort and Thunderbolt 3.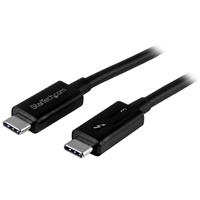 Always be Prepared
USB-C allows laptop makers to create increasingly sleek form factors. But these design wins come at the cost of lean I/O profiles that limit the connectivity of new laptops to existing technology ecosystems. If you're regularly on the go, the ability to connect to monitors, displays, and projectors is likely a regular pain point. Keeping a few display adapters, that bridge the gap between USB-C and legacy protocols, in your bag gives you the confidence to connect in any environment.
This 4-in-1 adapter offers ports for VGA, DVI, HDMI and Mini DisplayPort (which covers most models of displays) makes it easy to connect and present with confidence.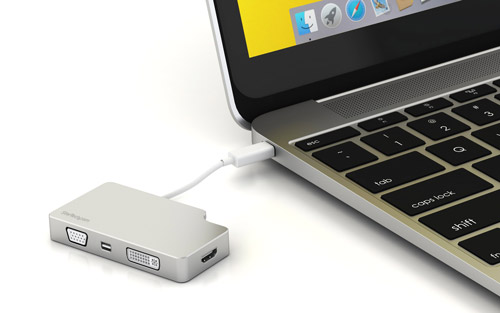 Maximize Productivity
Maximizing productivity with port-deprived laptops is made easier with a docking station equipped with the latest tech specs. A universal docking station is only made better with a universal connector that provides the ability to power and charge your laptop while also extending to multiple monitors maximizing usable screen space. Our top choice is this USB-C docking station that powers and charges a laptop through USB Type-C (5Gbps), and creates an MST-based, dual-monitor workstation.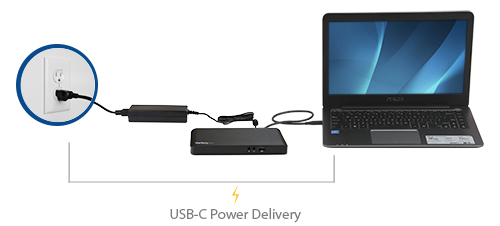 USB-C has been a disruptive force for laptops and devices, but there are many connectivity solutions to help manage the compatibility and functioning of legacy devices with new USB-C equipped devices. Make sure you have the right (and high-quality) cables, some adapters handy (because HDMI and DVI displays aren't going away immediately) and get a docking station to help you create a workstation that maximizes the performance of your USB-C device.
What's Next?
Stay tuned for our next post, which features USB-C accessories for the advanced user.