If you're concerned about what effect Windows 10 might have on your IT environment and / or StarTech.com products, you will want to read our Q&A below. This is the largest update to Windows ever (it includes a free upgrade for users of Windows 7 and 8/8.1), and is expected to increase the rate of adoption in the enterprise sector – so the chances are, you'll be affected one way or another. So read on and be prepared!
Q: Who will be getting Windows 10 and when?
A: The release will be staggered, meaning people who have reserved their downloads first will get it immediately, followed by others in waves, assuming there are no problems. For IT managers, upgrades won't happen on work PCs without you knowing about it because volume licences of Windows don't qualify for the free upgrade, and the Get Windows 10 app won't appear on any PC that's joined to a domain.
Q: What are the major differences for Windows 10?
A: For users, most of the user interface differences will be subtle. Tiles are still there, but you can choose to do without them if you like. The best improvements will come for those who have new PCs enabled with retina scanning, which takes the hassle of logins away. Task View allows you to create multiple panes on a desktop and swipe easily back and forth, making a laptop screen act more like several large desktop monitors. Cortana is like Apple's Siri, with a surprising list of things it can do via voice command alone.
For IT managers, there will be two main differences. First, Windows 10 users will get 10 years of support, including feature and security updates (while these updates will happen automatically for Windows Home users, Windows Pro and Enterprise users can control updates via Windows Update for Business). Secondly, Windows 10 uses peer-to-peer networking to download new updates, so traffic patterns in the office will be very different from previously, when each PC downloaded its own copy. If you have Software Assurance, the upgrade to Windows 10 is included. If you don't have Software Assurance, you should consider it, as you won't get automatic upgrades without it (just security patches), and the Windows 10 upgrade capabilities may prove less time-consuming than the current option of wiping and re-imaging systems.
Q: How can I tell my StarTech.com product is compatible with Windows 10?
A: To verify if your product has been updated to include Windows 10 support, go to StarTech.com, locate your product by entering the product SKU or name, and click on the "Technical Specifications" tab.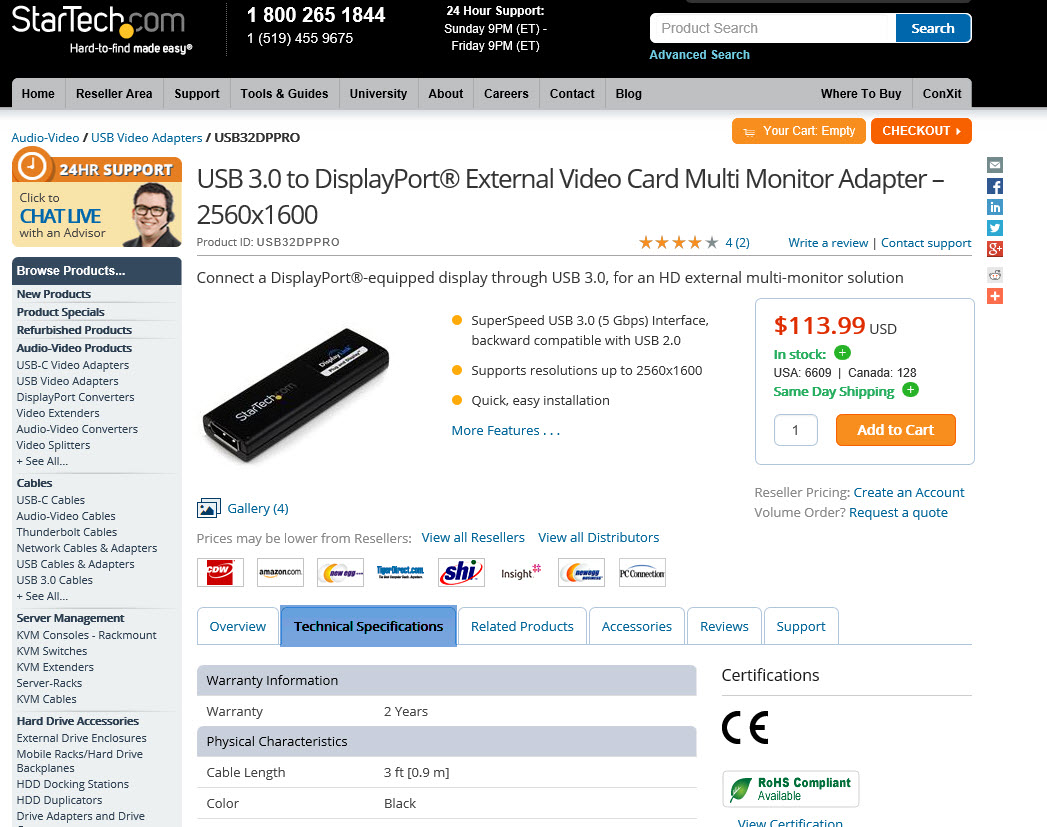 Q: My products web page does not list Windows 10 as a supported operating system. When will it?
A: As of August 17th, 2015 all StarTech.com products that have been updated to support Windows 10 have been updated online to reflect this. Any product not showing Windows 10 support on the Technical Specifications tab is not likely to be receive an update for Windows 10.
Q: Which versions of Windows 10 will be supported?
A: Any StarTech.com product that supports Windows 10 will work with Windows 10 Home, Pro and Enterprise, both 32 and 64 bit versions. If you're a member of the Windows Insider Program (the beta release), your product may still work, however, those versions are not officially supported by StarTech.com. Windows 10 for mobile is also not supported. For further information, please contact our team of Technical Advisors.
Q: What is Windows Insider and how can I tell if I'm running this version of Windows 10?
A: Windows Insider is a preview release version of Windows 10. If you downloaded Windows 10 but are not sure what version you have, click the "Start" button or the "Cortana" search bar. Type "winver.exe" (minus the quotations). Select the "winver" Run command search result, which should be at the top. Any version with a number DIFFERENT than "Build 10240" is currently a "Windows Insider" or beta version of Windows 10 (as of August 2015). For example, if you're build number is 10166 or 10525, these are Windows Insider builds.
If you have a Windows Insider version, your product may work, but isn't officially supported by StarTech.com.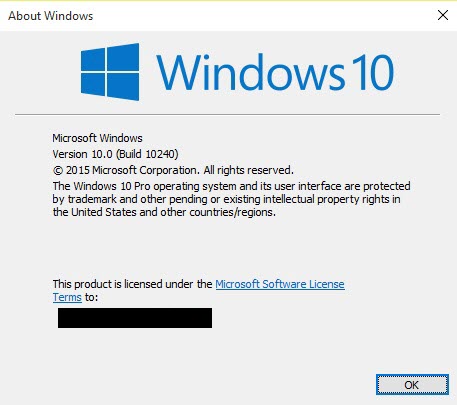 Q: Are there products that I can expect to work in Windows 10, despite your website not listing support for Windows 10?
A: Any StarTech.com product that is considered operating system independent – meaning it does not require specific operating system drivers or software to function – will work with Windows 10, as well as previous versions Windows. Generally, products that are independent of the operating system can be identified by the below image on the product page.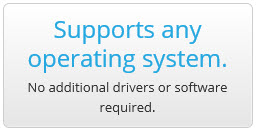 Q: Screen Resolution is no longer an option when I right-click on my desktop. How do I arrange multiple monitors with my USB video adapters?
A: Microsoft replaced "Screen Resolution" with "Display settings" with the release of Windows 10. Right clicking on the desktop and selecting Display settings will take you to the same application that Screen Resolution did in Windows 8/8.1. You can drag and drop your displays here to match their physical location in your work space. For further information on multiple displays in Windows read our FAQs on the topic found here, and here.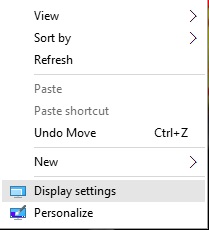 We hope you found this information beneficial and that your Windows 10 related questions have been answered. If you have any further questions please get in touch with our Technical Advisors by visiting our support contact page.