×
Are you in the United States?
Visit our U.S.A. & International site for relevant pricing, distribution and product availability information.
Go to StarTech.com
StarTech.com
0,5 m Thunderbolt 3 (40 Gbps) USB-C-kabel - Thunderbolt-, USB- och DisplayPort-kompatibel
Få fyra gånger högre dataöverföringshastighet jämfört med alla andra kabeltyper och ge dubbel 4K-video vid 60 Hz och ström till dina enheter med en enda kabel
Kompatibel med Thunderbolt-, USB- och DisplayPort-enheter
Stöder datagenomströmning på 40 Gbps
Thunderbolt-certifierad
Visa mer
Enkel bildskärm vid 5K 60Hz eller dubbla bildskärmar vid 4K 60Hz
Docka med en enda kabel och strömförse din bärbara dator samtidigt
Kedjekoppla upp till 6 enheter
Överblick
Med denna Thunderbolt™ 3-kabel (40 Gbps) kan du ansluta till vilken Thunderbolt 3 port (USB-C™) som helst för att ge video och data till dina Thunderbolt- och USB-enheter. Dessutom kan kabeln ge ström för att ladda dina enheter och du kan länka upp till sex Thunderbolt 3-enheter som en del av en kedjekopplad anslutning.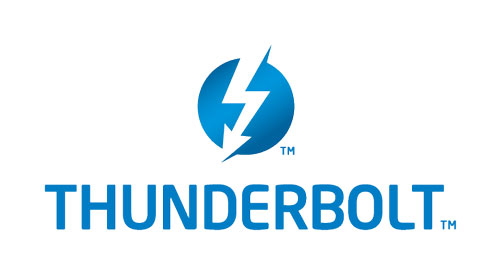 Snabbare dataöverföringar
Denna kabel stöder dataöverföringshastigheter på 40 Gbps vid anslutning till en Thunderbolt 3-enhet så att du kan föra över foto- och videofiler fyra gånger snabbare än med en USB 3.1 Gen 2-kabel (10 Gbps). Du kan till exempel föra över en 4K-film på ett par sekunder. Vid anslutning till en USB 3.1-enhet stöder kabeln dataöverföringshastigheter på 10 Gbps.
Full 4K-video
Kabeln stöder full 4K 60 Hz- eller 5K 60 Hz-video. Den är perfekt för att ansluta din dockningsstation eller bärbara dator till en skärm med enastående upplösning, kontrast och färgdjup för fantastiska detaljer.
Mångsidig ström
Denna Thunderbolt 3-kabel ger upp till 100 W för att ladda en bärbar dator eller för att strömförse en skärm och 15 W för bussdrivna enheter som till exempel ett hårddiskkabinett.
Thunderbolt-nätverk
Kabeln är ett enkelt sätt att ansluta flera Thunderbolt 3-kapabla bärbara datorer för peer-to-peer-nätverk på 10 Gb. Den är perfekt för att skapa mindre arbetsgrupper och dela tillägg som till exempel skrivare och lagring. Du kan dessutom ansluta två bärbara Thunderbolt 3-datorer för PC-migreringar.
TBLT34MM50CM täcks av en 2-årsgaranti.

Användning
Anslut till en Thunderbolt-skärm eller dataenhet
Anslut din bärbara Thunderbolt 3-dator till en dockningsstation och strömförse datorn samtidigt med samma kabel
Skapa peer-to-peer-nätverk för flera bärbara Thunderbolt 3-datorer
Anslut, ladda och synka dina USB 3.1-enheter (till exempel mobila enheter, bärbara hårddiskar och dockningsstationer) med en USB 3.1-kapabel dator
Tekniska specifikationer
Produktnummer
Ingram Micro Sweden
V933636
UPC Code
065030864428
Information om garanti
Garanti
2 Years
Hårdvara
Kabelmanteltyp
PVC - Polyvinyl Chloride
Kabelskärmning
Aluminiummylarfolie med flätning
Kontaktplätering
Nickel
Prestanda
Typ och hastighet
Thunderbolt 3 - 40 Gbit/s
Kontakt(er)
Connector A
1 - Thunderbolt™ 3 USB-C (24-pin) (40Gbps) Hane
Connector B
1 - Thunderbolt™ 3 USB-C (24-pin) (40Gbps) Hane
Ström
Power Delivery
100W
Utseende
Färg
Svart
Kabellängd
0.5 m [1.6 ft]
Produktbredd
12 mm [0.5 in]
Produkthöjd
7 mm [0.3 in]
Produktlängd
0.5 m [1.6 ft]
Produktvikt
21 g [0.7 oz]
Förpackning
Förpackningsantal
1
Fraktvikt (förpackning)
26 g [0.9 oz]
Vad det är i lådan
Ingår i paketet
1 - 0,5 m Thunderbolt™ 3 (40 Gbps) USB-C-kabel
Vanliga frågor
Before You Buy
Problemsökning
Compliance and Safety
Safety Measures
Rör aldrig vid enheter med oskyddade kretskort när strömmen är påslagen.
Om laserproduktet är Klasse 1,  laserstrålning avges när systemet är öppet.
Montering av kabelavslutningar får inte göras när produkten och/eller elledningarna är strömförda.
Installation och/eller montering får endast göras av behöriga yrkespersoner och enligt gällande lokala förordningar för säkerhet och byggnormer.
Kablar (inklusive elkablar och laddningskablar) ska dras och placeras på så sätt att risk för snubblingsolyckor och andra olyckor kan undvikas.
* Produkters utseende och specifikationer kan komma att ändras utan förvarning.