Unique Solutions for Network and Server Administrators
Optimize Performance with Streamlined
Connectivity & Troubleshooting Accessories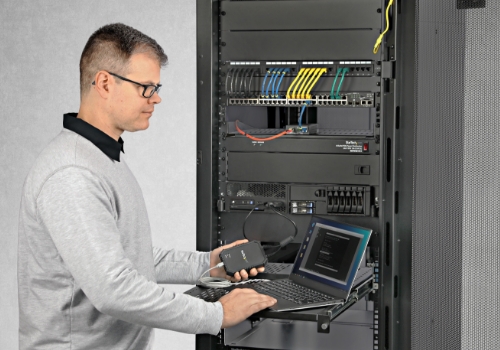 Troubleshoot and Configure Headless Servers
Crash Cart Adapters
The crash cart adapter provides full system control including boot up troubleshooting at the bios level to any server/kiosk/computer platform using a laptop as the console through a USB port.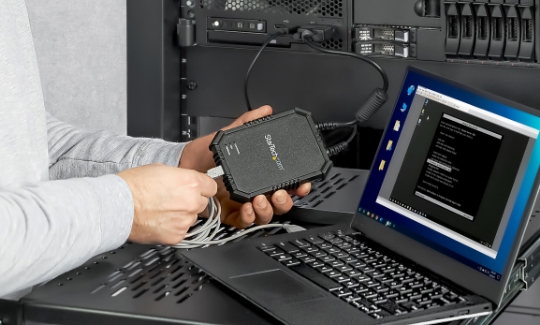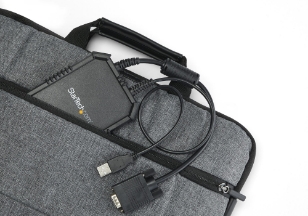 Learn about how you can manage and
maintain your headless server/kiosk/
ATM with your own laptop and a small
portable KVM crash cart adapter.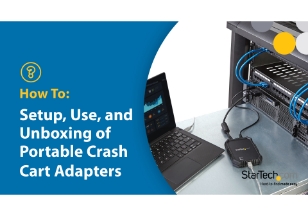 Learn how to setup and use a laptop as
KVM console using the StarTech.com
NOTECONS01, NOTECONS02, and
NOTECONS02X crash cart adapters.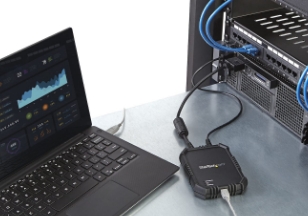 StarTech.com experts discuss a range of
unique KVM use cases, from accessing
servers, kiosks and other systems with a
USB crash cart adapter to leveraging
KVM switches and extenders for remote
access and other advanced applications.
Discover More Unique KVM Solutions
Extend the Reach of a Network
Ethernet Extenders | Short Haul Modems | Fiber Media Converters
Overcome the distance limitations of traditional network cables with fiber media converters. These devices convert between fiber and copper
network cabling and help you extend networks over longer distances.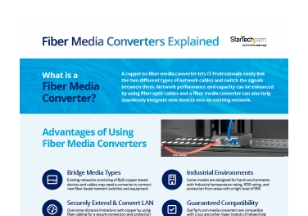 Overcome the distance limitation of
copper wiring by converting to fiber
with a fiber media converter.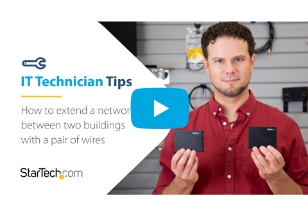 Use existing cabling infrastructure
(twisted /single pair) while upgrading to
newer networking technologies.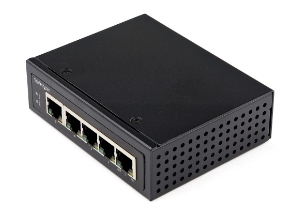 Extend your Ethernet with PoE or PoE++
to a remote location or areas without
access to a power outlet.
IT Pro Tip: Guaranteed Compatibility
StarTech.com Media converters are compatible with Cisco and other major brands of networking equipment trusted by Network Administrators and Managers.
Network Conversion and Extension Featured Products
Convert and extend different networks
over a Gigabit fiber cable connection
using the SFP of your choice.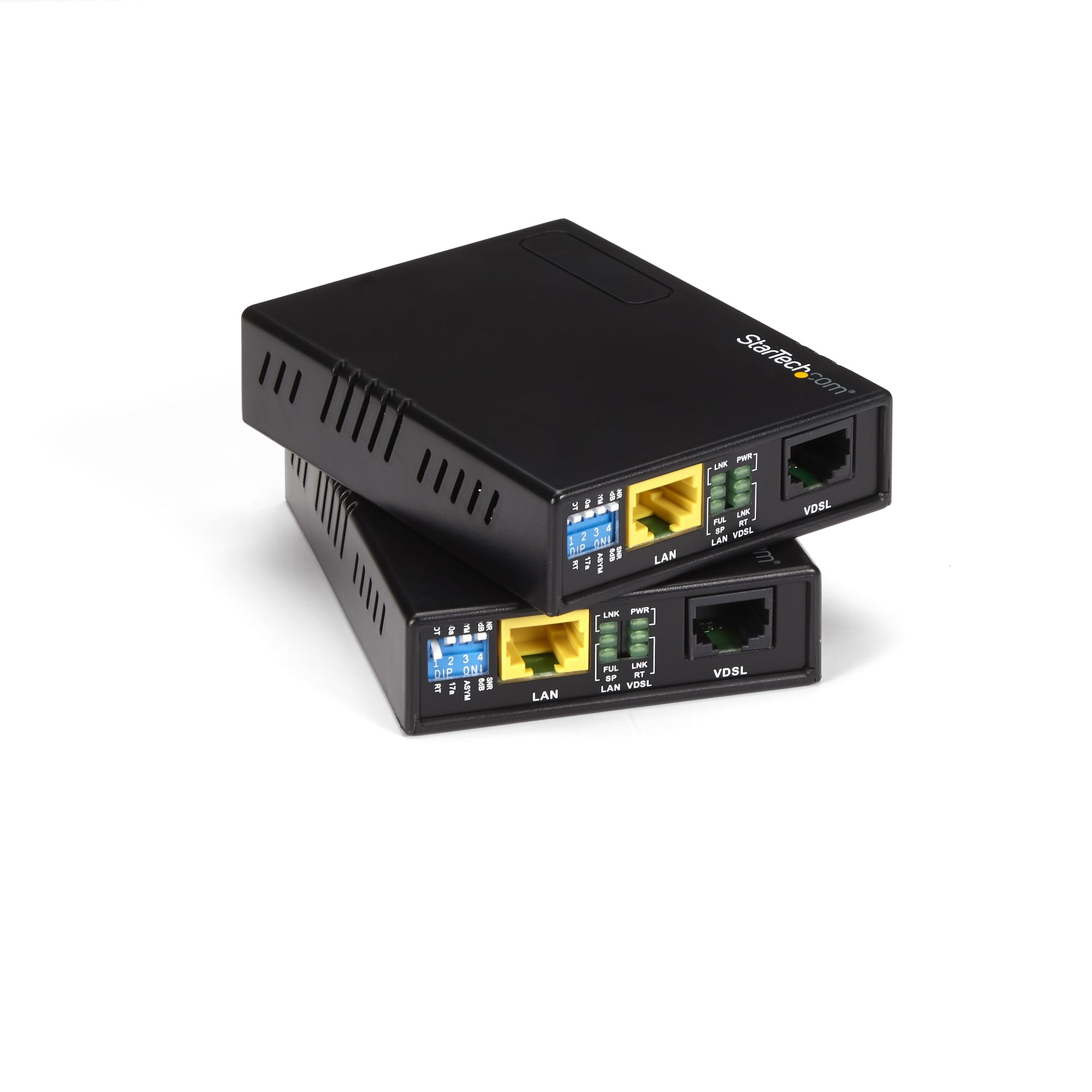 Extend your 10/100Mbps network by up
to 1km over Ethernet or RJ11 phone lines.
Mount and Secure Network and IT Equipment in Tight Spaces
Wall Mount Racks | Wall Mount Enclosures
Wall mount racks and brackets enable fast deployment, helping IT Pro's organize and secure IT equipment such as network switches and patch panels where space is limited.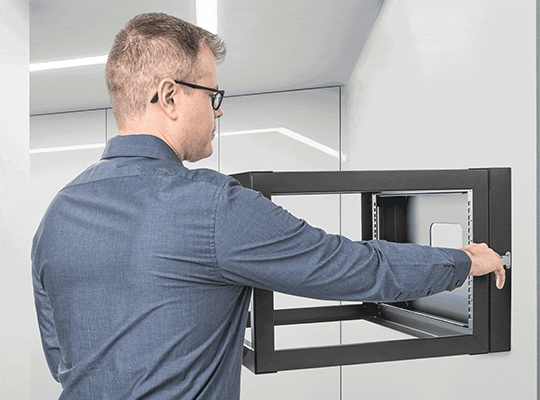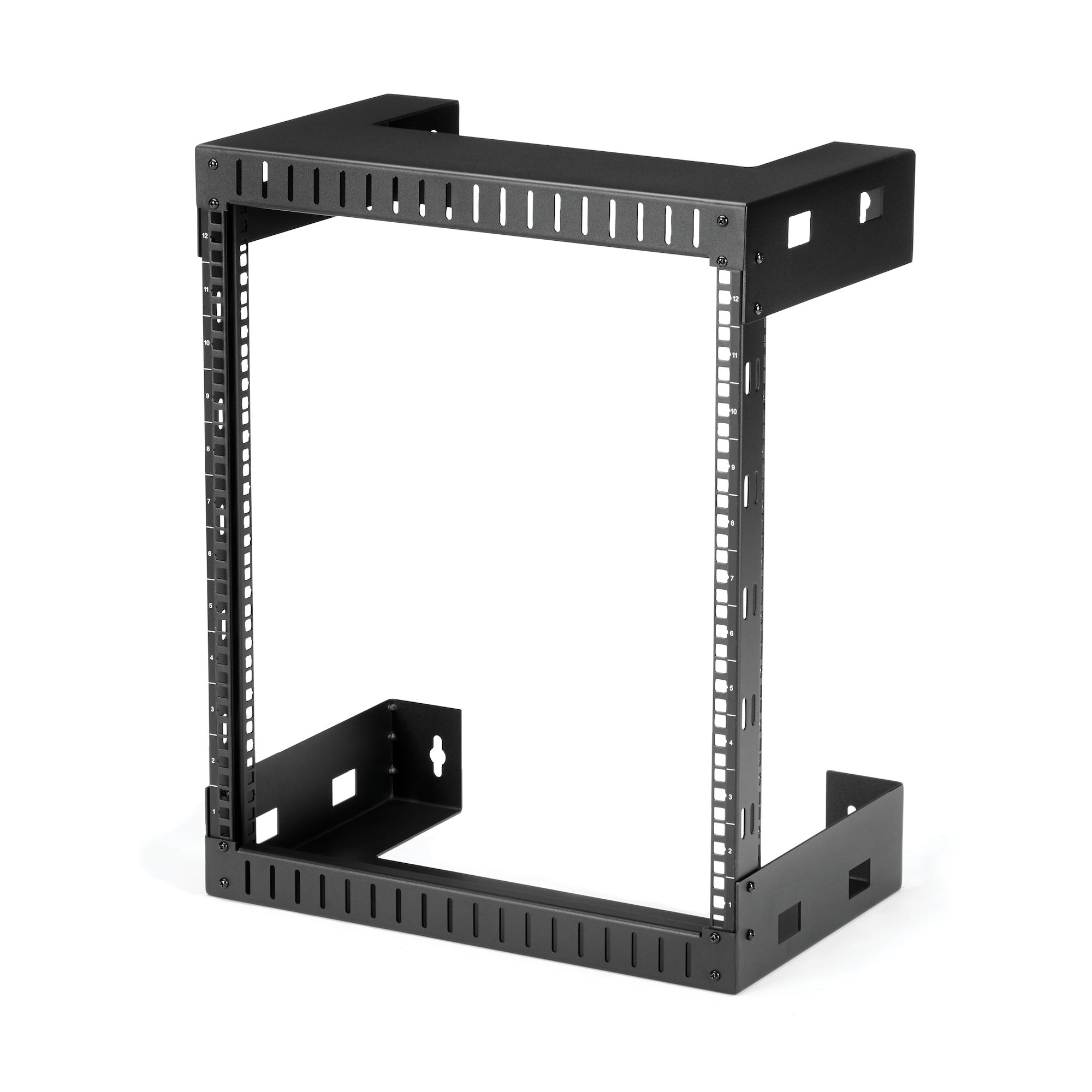 This open-frame wall-mount server rack provides 12U of storage, allowing you to save space and stay organized.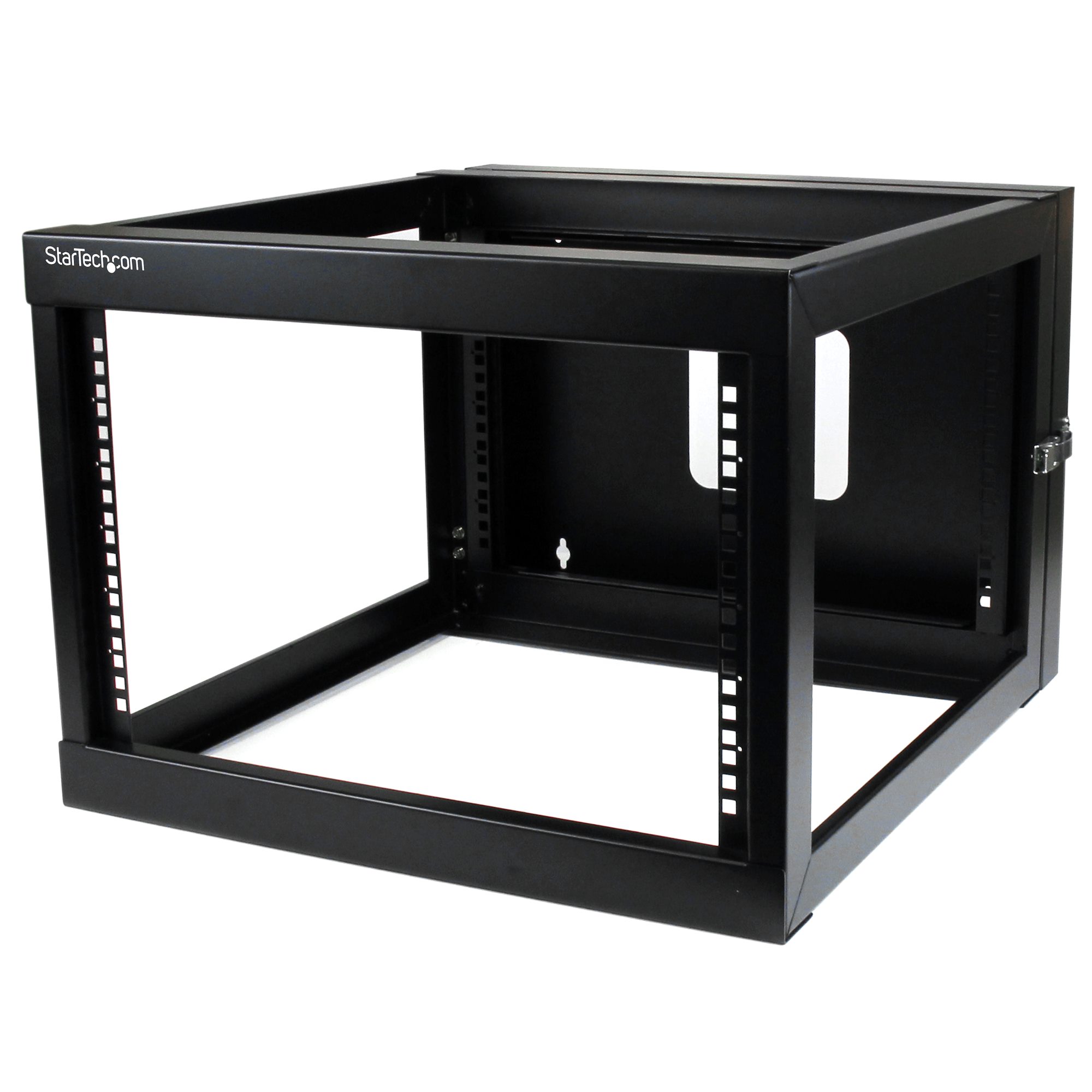 Hinged racks allow the entire frame to swing out and provides access to the rear of the rack for easier installation and maintenance of your equipment.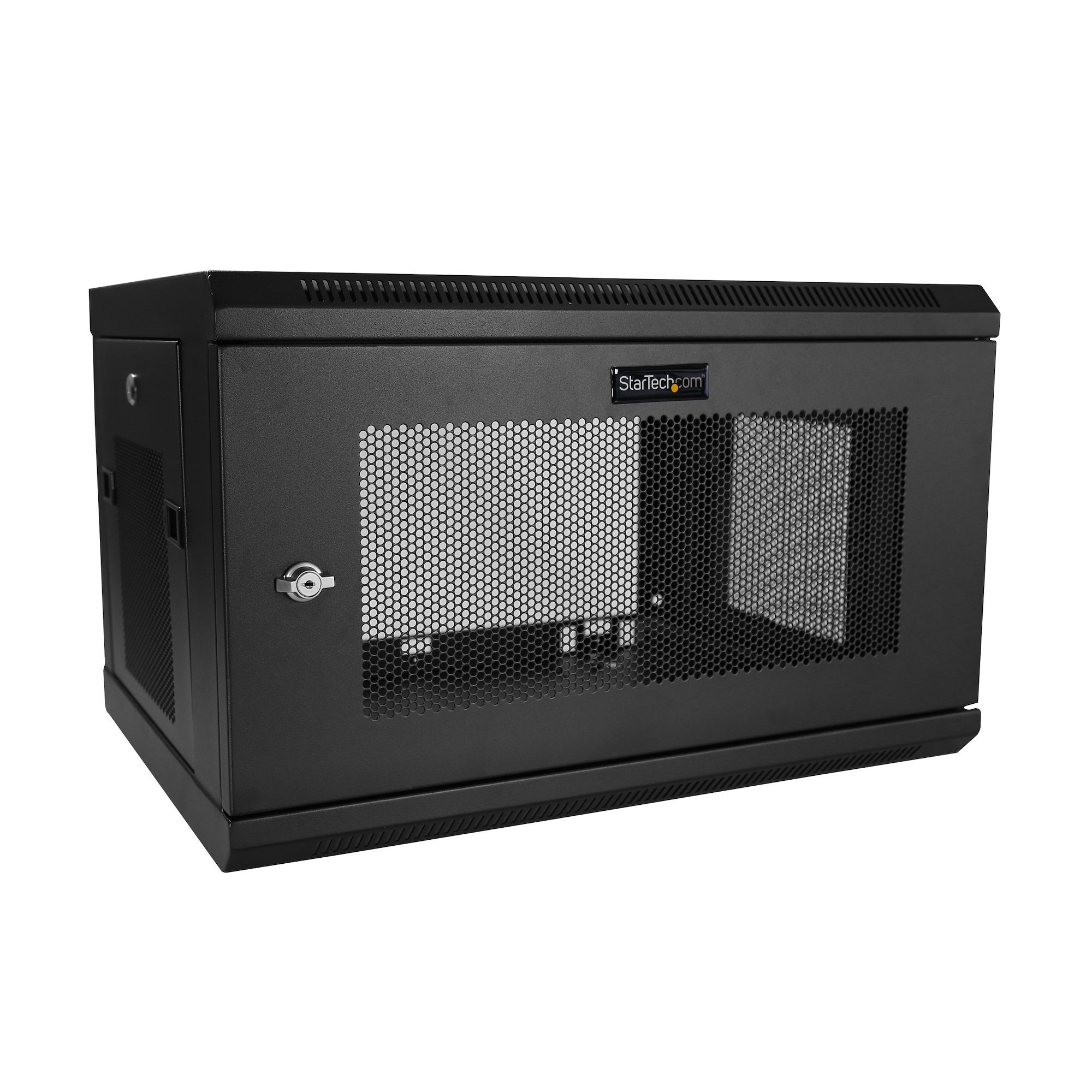 Physically protect your
equipment with lockable rack doors and panels preventing access to hardware or accidental disconnection of cables.


Discover More Racks Solutions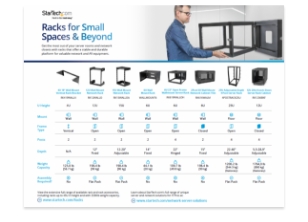 Download to discover a range of racks
offering a stable and durable platform
for valuable network and AV
equipment.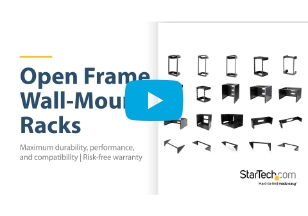 Learn about the wide selection of fixed,
adjustable depth, hinged, and vertical
mount models available from StarTech.com.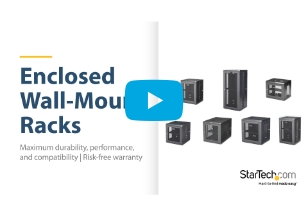 Learn how StarTech.com enclosed wall-mount racks are designed for IT Pro
applications and requirements.
IT Pro Tip: Ready Out of the Box
Open frame wall mounted racks ship flat packed for faster shipping ensuring deployments will not be delayed by a damaged shipment. Each rack includes high quality hardware such as screws, cage nuts and tools for easy and fast assembly.
Other Unique IT Pro Solutions
Network Cards with PoE | Drive Erasers | USB to Fiber Optic | USB 56K Modem
Stay up to date with the latest products and IT Pro tips with our newsletter.