IT Pro Webinars
Technology tips, trends, and insights delivered by IT Pros for IT Pros.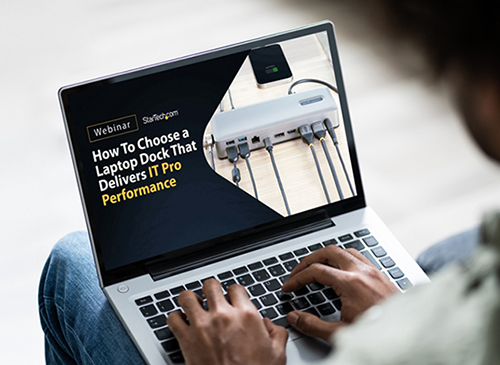 Join fellow IT Professionals as they explain how to troubleshoot unique technology challenges, provide tips on optimizing workplace productivity, and discuss the latest trends in the industry to simplify your work.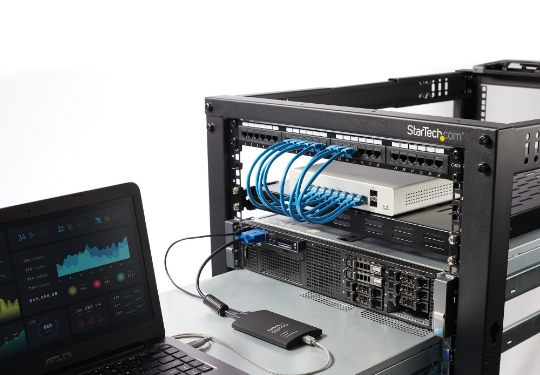 Managing Headless Servers and Other Unique KVM Solutions
In this informative session, our experts guide you through the challenges and opportunities of deploying and managing headless servers. We explore how to leverage KVM switches and extenders to access headless servers from remote locations, as well as how to troubleshoot and maintain these systems effectively. Whether you're a seasoned IT professional or just starting in the field, this webinar equips you with the knowledge and tools you need to optimize your server management and improve your IT infrastructure.
Catch Up On Past IT Pro Webinars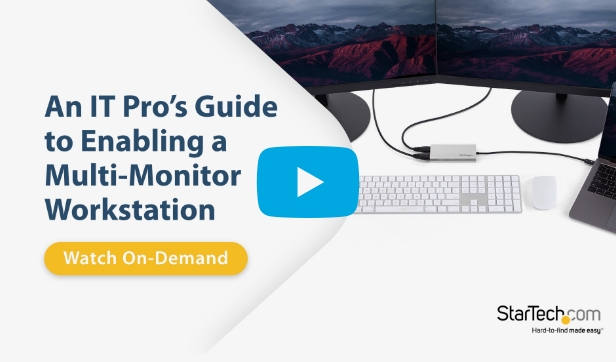 StarTech.com 's top experts offer insights to help you decide which adapter or dock technology is best for your multi-monitor deployment. In addition to discussing how MST, DisplayLink, and Thunderbolt work, we cover key considerations such as video performance, display resolution, quantity of monitors, and device/OS compatibility requirements.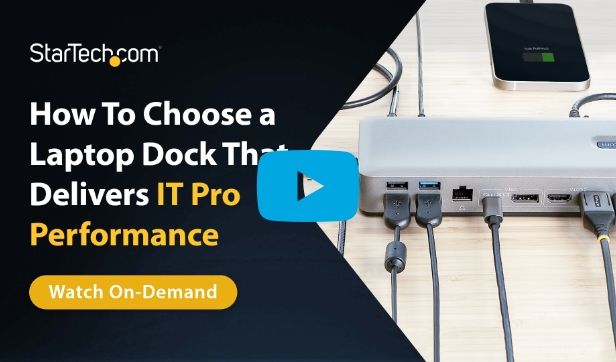 Learn why you should deploy thoughtfully designed IT pro performance laptop docks rather than consumer-grade options, especially in hybrid and shared workspace environments. Hear from IT experts as they discuss how IT pro focused features make laptop docks easily managed, secure, and compatible.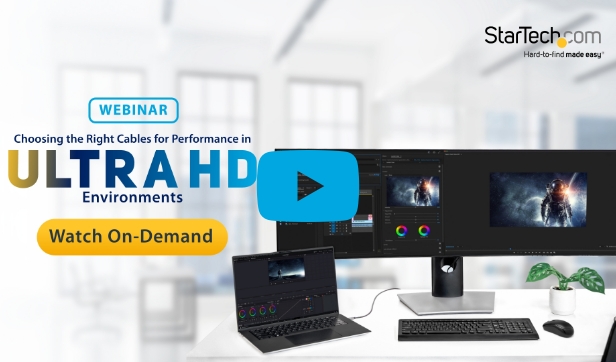 Learn from StarTech.com 's IT Pros why USB-C, Thunderbolt, HDMI, and DisplayPort cable quality matters when deploying Ultra HD (UHD) displays. Compared to buying inexpensive consumer-grade models, or reusing older cables, the latest performance cables help ensure a stable picture and deliver high resolutions and refresh rates, all the way up to 8K 60Hz.
Subscribe to communications from StarTech.com to get invited to new webinars and events!