Performance Accessories for UHD Display Environments
StarTech.com products are designed and engineered for professional and commercial applications where performance, compatibility, durability, and reliability are a crucial.

Learn more about selecting cables and adapters that support the required bandwidth and features for your specific performance-focused deployment using the resources below.
Featured High-Performance UHD Cables
When connecting directly between HDMI or DisplayPort-equipped devices, StarTech.com's certified, durable, and flexible cables are designed to deliver the video performance IT pros need. Our line of rugged 8K HDMI cables goes a step further in durability and provides aramid fiber reinforcement so the core of the cable is protected from frequent bends while still providing great flexibility.
IT Pro Tip: When it comes to HDMI, even though a source or display may list support HDMI 2.1, it's important to ensure the specific feature you need (e.g. DSC, eARC) is specifically supported by both devices and the cable you're planning to use.
Why Performance Matters For UHD Cables
Every link in the connection chain between the source and the UHD display is important.
With a combination of thoughtful design, extensive testing, and applicable industry certifications, you can count on the performance of StarTech.com cables for all of your critical installations.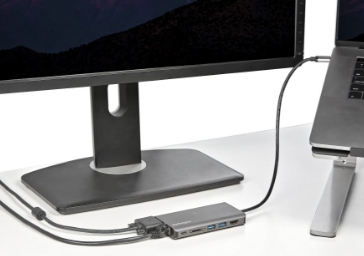 Learn about the difference high-performance cables can make in 8K UHD environments.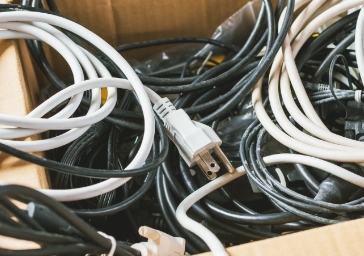 You have one. Everyone does. We call it the "Bin of Shame." The unruly nest of cables that you've been saving as a "just in case." Check out our Digital Merchandising Manager, Daryl Hunt's blog post sharing his thoughts on old, low-quality cables.
High-Performance UHD & 8K Adapters
On systems with Thunderbolt 3, Thunderbolt 4, or USB-C ports with DP-Alt mode, StarTech.com has adapter cables that provide an all-in-one solution, reducing failure points and providing greater signal integrity compared to having multiple connections.
IT Pro Tip: The StarTech.com Connectivity Tools Application includes an Advanced Windows Layout Utility to setup and save custom windows layouts. Save time and increase productivity with custom window layouts that can be restored at the click of a button; or automatically restore when connecting to a docking station, display adapter, or KVM switch.
Stay up to date with the latest products and IT Pro tips with our newsletter.